Dear music lovers
I'm happy to announce a new winner for "Donatello Club Music Awards" 2018 contest.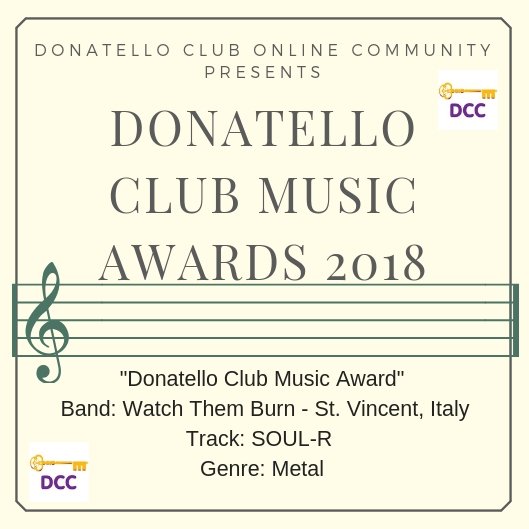 Original post, https://steemit.com/dsound/@dexpartacus/20180327t113913650z-watch-them-burn-soul-r-for-donatello-club-music-awards-contest-week-29.


Please listen to their track,

The band was born in 2011 in St. Vincent, a small village in Aosta Valley in the North of Italy. After different line up changes the band is now composed by Maniac (voice), Shinigami (bass), Mithra (guitar), Golberg (guitar) and Anubi (drums). The first self-produced ep has just been released; the sound is a sort of melodic death metal mixed with metalcore and prog sonorities.
If you like to take part in this music contest, write a post on https://Donatelloclub.eu.
Write a post on the homepage along with your video and a description. The title must contain the words "Donatello Club Music Awards 2018 contest" and please use "donatelloclubdigitalcard" as one of the tags.