Torqay is a small town on English Riviera, placed in south Devon, really close to Exeter (18 miles), and not far from Plymouth (28 miles). It's perfect destination for seaside holiday or short break.
This town is part of UNESCO accredited, English Riviera Global Geopark, and it was Agatha Christie home town, who was very famous writer. Everybody knows novels about Hercule Poirot, a Belgian detective....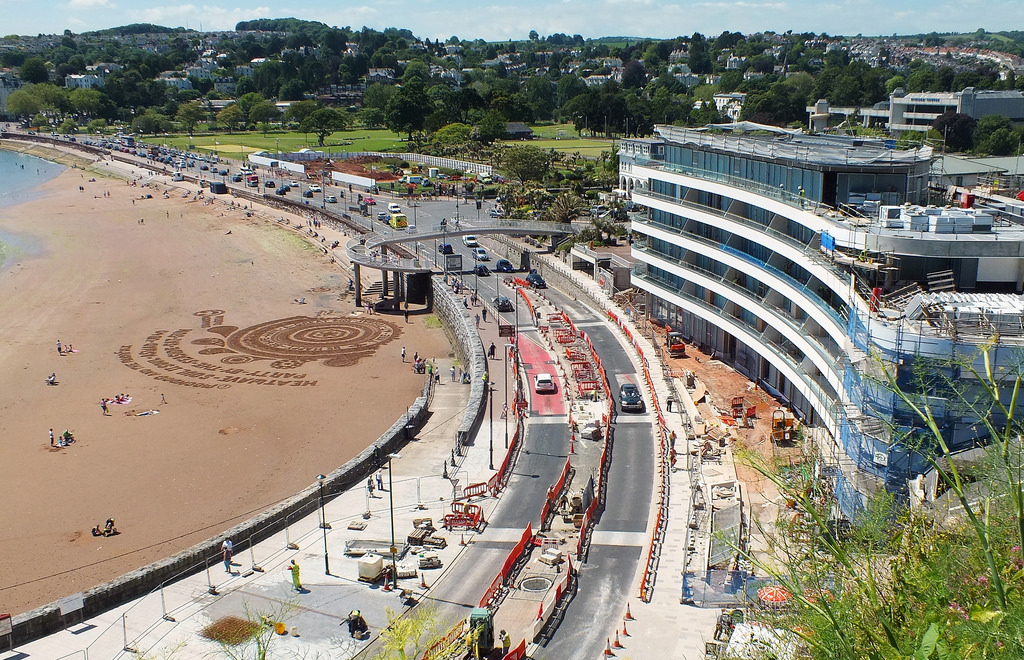 Image from https://www.flickr.com/photos/torquay-palms/14429071663
Torqay is surrounded, by beautiful, sandy beaches, so it's very popular for short, summer holiday family breaks.
In city center you can find marina, well known among yachtsmen.
http://www.mdlmarinas.co.uk/mdl-torquay-marina/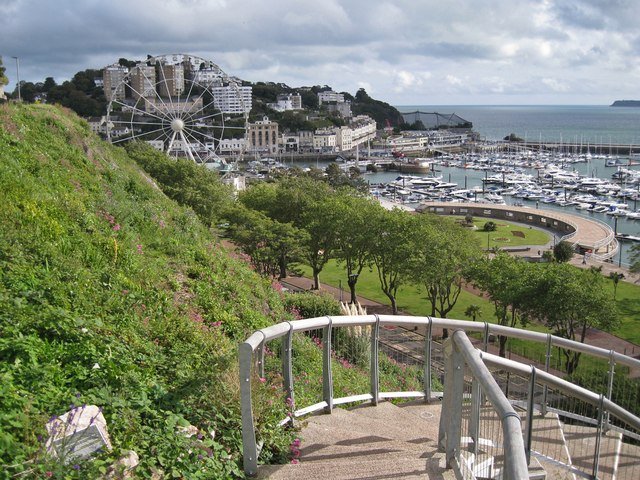 Image from https://www.geograph.org.uk/photo/3163058

At night, you can be sure, there is lots of pubs and clubs, casinos, where you can spend lot's of time ( and money..), but you can find good company and lot's of fun.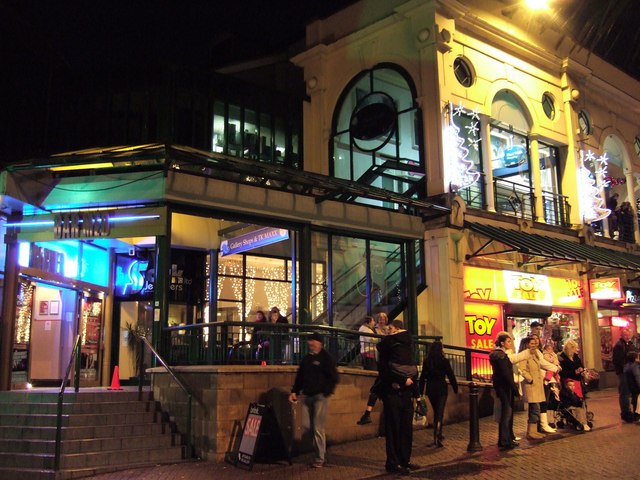 Image from: https://commons.wikimedia.org/wiki/File:Fleet_Walk,Torquay-geograph.org.uk-_625356.jpg
I have been there couple of times, and I'll back there, for sure :)
If you have some questions, just let me know.