This is not a prediction post nor I want to encourage any get the score right and win! kind of engagement.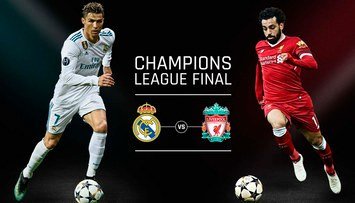 This is me telling you I am rooting for real Madrid as I've done since 2002 when I saw Ronaldo (fat and awesome, original Ronaldo) kick ass and make soup out of every defender that crossed his path.
So yeah, I am a real Madrid fan and I'm certain they will win this match.
So bet against me for the chance to win two sbd for every sbd you bet. Or lose it all...

---
Rules
I am betting for a madrid Victory, so if you believe Liverpool will win, do the following:
1 - Send to me the amount of sbd you want to bet and include in the memo the word "Liverpool".
2 - Go pray your team wins.
3 - Loose your money.
Your bet can be minimum 0.2 sbd and maximum 10 sbd.
I will accept bets until the game starts, after that you mustn't send any bets or I'll keep them.
When the match is over, if by any slight chance Liverpool wins, I will send your winning bet to you along with your extra SBDs.
Well, perhaps tomorrow because I'm gonna have a few beers and a burger watching the game so I might be afk and not able to transfer money.
But I highly doubt I will need to, because REAL MADRID WILL WIN.
Oh and btw, any earnings from betting here I make will go to the pool I'm making to sponsor a Steemfest ticket In November, so don't worry, your money will be wisely used