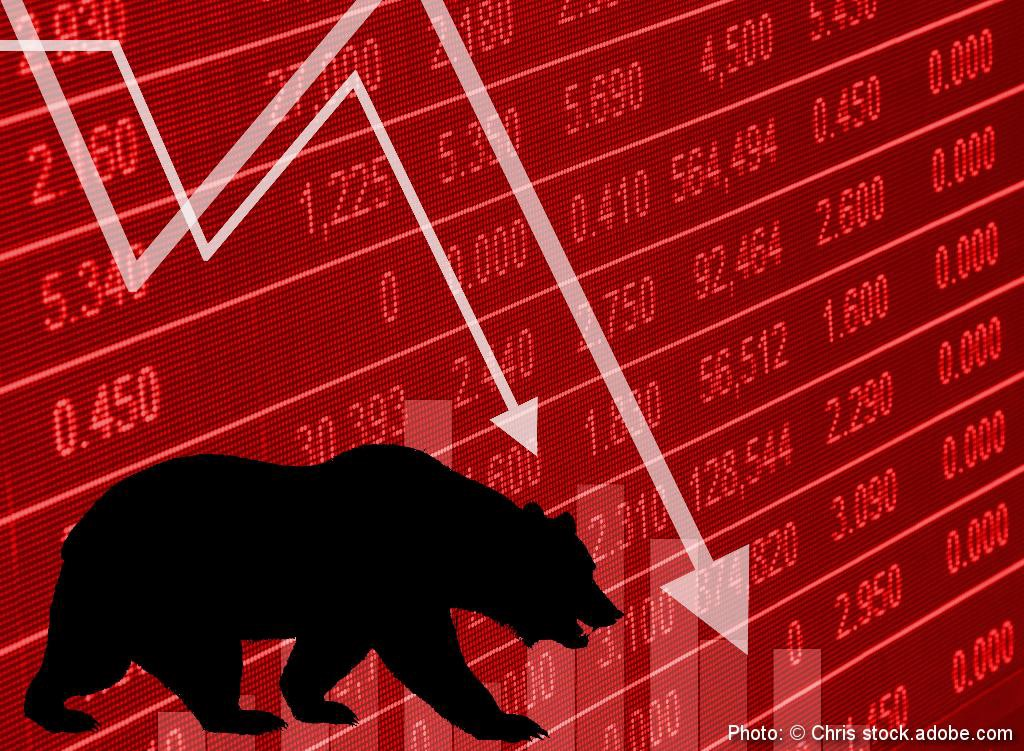 The Bear Market moves with Bitcoin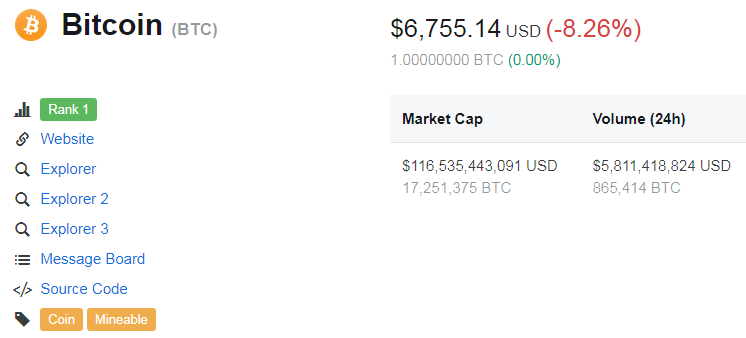 Bitcoin has lost -8.26% in the market and affected all the altcoins making it into bloodbath!
Let see if Bitcoin can hold in $6.7k flat!
if it could, then the possibility of sudden bounce back to $7k is at a day ahead!
For now, let this bear market settle his moves before Bulls response to this action.
Bitcoin holders, keep holding. December is a few months away! This roller coaster ride of bitcoin is just a normal day.
Steem Today!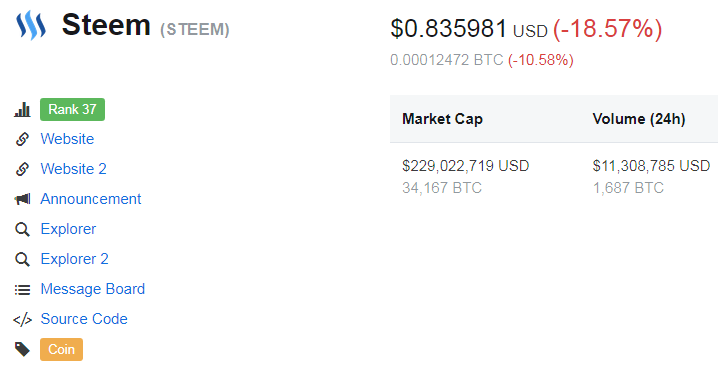 Today, Steem value was been bothered. In the last couple of hours or 8 maybe, that Steem value was equal to 1 SBD in the internal market!. But that was pretty quick though co'z it didn't last long enough to hold due to some factors affected!
But in the other hand, if you are holding sbd right now, It is good also to convert back to steem to accumulate more!
Because Steem 1:1 ratio to SBD will be back!
Still, Steem remains undervalued after 2 years in its career.
SBD Now!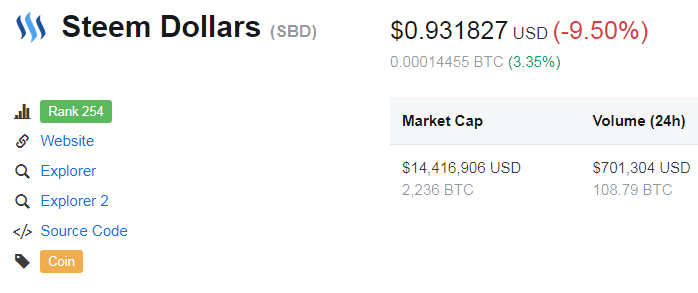 Still Steem Dollars (SBD) is in good shape in holding its value not to fall down $0.90 below and more valueble than Steem.
In my opinion, to nailed sbd into $1 is not really good. why? because they can't. If they did, then you can't see SBD below $1, right! They wanted SBD to be pinned down to $1 because they don't wanted SBD to be speculated insted of STEEM. But happen? Those who keep promoting steem are the whale one that keep selling steem, That is what happens.
Those large steem stake slowly turning away in their bags and sold and stake other coins instead. Traders hold a coins because of Speculation! And Speculation is what cryptocurrency is and they wanted it to eliminate from sbd but to turn to steem.
Other factors of drowning Steem value was the delay of SMT Promised to be launched in quarter 4 of this year 2018. What they did is changed it to March next 2019. This affected the speculators to turn away holders. But they might come back in February next year! Hoping so it would come true for SMT as an ACE of STEEMIT.
Redfishcoin Earnings!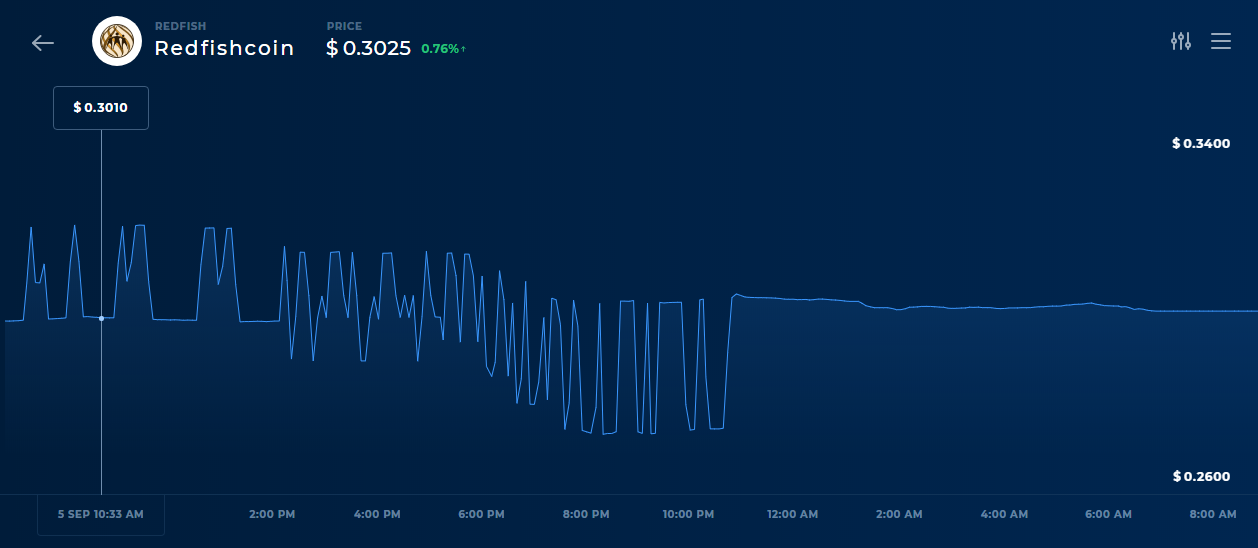 Redfishcoin continue to offer monthly Steemit Shares!
Holding 100 Redfishcoin to be a stockholder
Earning 3%-10% monthly Shares
Payment Every 25th of the Month!
We Invited you to be a stockholders!
Create wallet HERE Resteem and Upvote this post and Claim FREE REDFISHCOIN