Types of conflicts at work // personnel management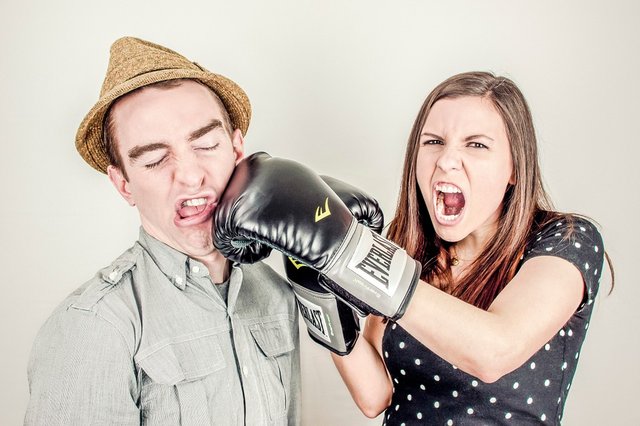 The employment relationship is based on an idea of ​​exchange. The employer provides its employees with various rewards, both intrinsic and extrinsic, but it is all in return that they comply efficiently and meticulously with all the tasks assigned. Between both labor components, it is possible that conflicts arise, as well as equilibria. Since the employer is likely to grant a package of benefits, considered reasonable, but his staff does not perceive it in the same way. However, this situation will always be present, with respect to the opinion of a fair daily work, so there will always be the effort for a reasonable balance between the rewards, on the one hand and the effort, on the other.
Employees' dislike of their work situation is expressed in several ways, but basically we will focus on two categories: organized and not organized.
When it says organized dislikes, reference is made to collective forms of conflict, titled by workers with the intention of changing situations and conditions judged as unsatisfactory, which derive actions such as strikes, low work rate, denial of extra work and in many cases it can reach demonstrations and occupations.



Now, in the case of unorganized dislikes or conflicts, we can find in it individual behaviors or attitudes, with less strategic pretensions oriented towards achieving change, which can only be taken as indiscipline behavior, since they reflect absenteeism, delays, resignations, inadequate measurement of time, among others.
However, even when both conflict behaviors are seen as distant, it can be said that they may be interrelated, since both are influenced by the industrial relations environment that prevails in companies. Therefore, as the collective channel is not available, the individual and unorganized forms are acted out consciously or unconsciously.
We will say then that if the individual and collective forms of conflicts are interrelated or not, the meaning of this relationship varies in each case. More generally, the thermometer of the conflict and therefore the degree of harmony present in the workplace differs very much from being easy, since everything will depend on the quality of the human resource that is possessed, professionalism and identification that has the personnel with the company, on the one hand, and on the other the effort and effort that the employer places, to offer an attractive and rational package of benefits to its employees; where he will always be qualified and measured in the competitive job market.



Greetings ... @ victor79
Source of image