The top 9 tips for a strong start in a startup business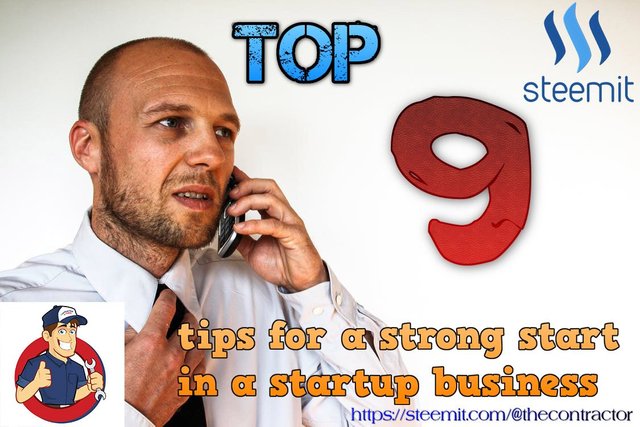 Firstly you need to make sure you have a clear vision and plan for your business and you obsoletely need to stick to it
So to help you on your journey I have made 9 essential things you will need to run a successful business.
You need to offer what people want to buy and not just what you want to sell to them
Get cash flowing as soon as possible
Cash flow is so important for a business and is absolutely essential to help with the bottom-line profits when you get them. Trust me it does happen
You need to try and find new ways to keep costs low as possible.
When you start with your planning, you always need to overestimate expenses and underestimate revenues
Normally a startup business expenses where at least 25%-35% more than initially planned or anticipated and your revenues are at least less than that
You need to focus on sales and marketing of the business
Find ways to increase your profits
Try new things in the business to see if the sales goes up and if not return to previous strategy.
You also needs to accept that learning more through each experience equals in you to earn more in the end.
Don't discount your product to much try to add value to it so your client base will pay for value
I hope this tips will serve you well.
Remember to follow.