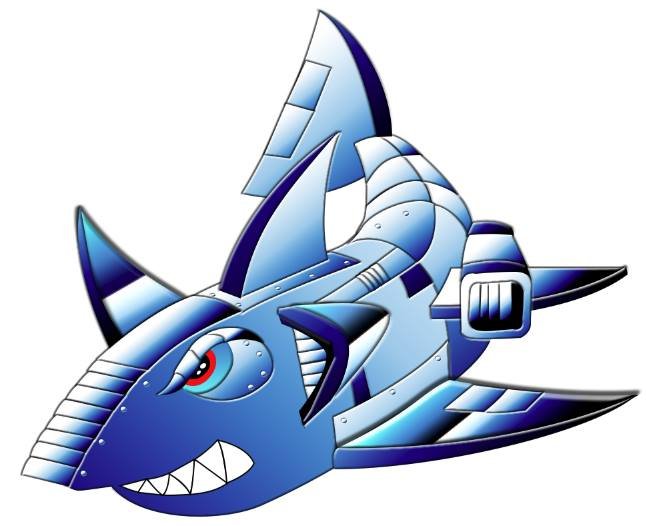 With the launch date of Steem Sharks drawing closer, I wanted to put a call out to the Steemit community (and beyond) for awesome pitches from entrepreneurs who want to launch enterprises that #buildfreedom.
How to Pitch the Steem Sharks?
The fastest way to make a pitch to the Steem Sharks is to post about your enterprise, project, or idea, here on steemit.com and see how many votes and steem dollars that it earns. 
Make sure that you use #steemsharks for one of your 5 hashtags. Your use of #steemsharks will immediately alert us Steem Sharks that (a) you exist, and (b) you have an awesome idea.
You can also email steemshark@gmail.com with the subject header 'Pitch' and I will personally read your pitch and respond to you.
Steem Sharks can deal with entrepreneurs in all stages of development; your idea could be jotted down on a scrap of paper… you could have an ongoing kick starter, or a DAC on Bitshares, or a funded and launched startup with an office in Silicon Valley… 
The only stipulation is this: does your enterprise promote human liberty, peace, abundance, truth, science, or longevity? 
Do you strive to do something good and meaningful?  If so, we want to hear from you!
Pitches can also be in video form with the youtube video embeded into your steemit.com post.
Format of a typical Steem Sharks pitch episode:
The entrepreneur will be given 2 minutes to pitch their idea.
Then a 'pool' of Steem Sharks will ask him or her questions.
Questions will also be taken from the audience by way of the chat room.
A period of discussion and suggestions from the Steem Sharks.
Note: both the viewing audience and the Steem Sharks will be able to invest in the startup if they choose. (unlike other shows where only the big sharks get a piece.)
There will be a long tail after each episode as more and more people watch it and decide to invest in the entrepreneur's offer. 
Just what kind of offers can you make?
Anything that is ethical.
One can structure a DAC and sell tokens to participants. 
Or do a kickstarter and sell a gizmo that you commit to manufacturing in the future.
We can work with whatever platform you choose.
Steem Sharks don't actually bite btw...
Hey... I am not interested in producing another reality show that gets ratings by humiliating people. I do not want millions of people to watch Steem Sharks… I want the right people… the precious few... to watch Steem Sharks.
I understand that sharing your ideas with the world takes courage. On Steemit, I hope that we are building a better culture than the one out the front door... a culture of mutual exchange and positive collaboration.
So, here is my pledge: if I accept you to pitch your idea on Steem Sharks, it means that (a) I think that your idea has potential, and (b) I will treat you with respect.
Who are the Steem Sharks?
There are dozens of individuals who are both wealthy enough to make substantial investments into startups... AND who are liberty minded enough to appreciate startups that aspire to #buildfreedom in an un-free world. How cool is that? 
I will be recruiting these individuals to become Steem Sharks. 
With your help, we can recruit a big enough pool of Steem Sharks that I can match them up with the startups in which they have the most expertise. Plus, with many Steem Sharks to choose from, none will need to do more than one episode every couple of months.
How can you help Steem Sharks launch?
Comment below if you know of entrepreneurs who should be on the show.
Share the link to this post with any person who you think will make a great Steem Shark.
Share the link to this post with any entrepreneur who you want to watch pitch.
Comment below if you have suggestions for the show.
Post your pitch here on steemit using #steemsharks
follow @steemsharks
Who am I?
My name is Troi Bryan and my primary steemit account is @freedomengineer
When will the first episode of Steem Sharks go live?
Sunday, November 20th 
Thanks for reading. I can't wait to collaborate with the awesome brains on steemit... and on the many projects that Steem Sharks may help succeed.
Earnings from this post are 100% powered up!