Contributing to Google.
For many years, I used to write reviews for a UK company called Qype, they then were bought out by the USA company Yelp, and after this, I decided not to review for them any more, basically it was too Americanised. they didn't even call a Pub a Pub!.
This is when I came across Google Local Guides, what I found great about this, is like other review sites, you could leave a review, post photos, even answer questions. And in return, when you levelled up you got various rewards. Currently I have over 15,000 points on Google Local Guides and am at level 7. I tend to take every opportunity to write a short review and also take some photos of what I am reviewing, whether it be a pub, a restaurant or even a business I am working with.
The cool thing about Google Local Guides, is that these reviews appear in Google and can be very useful for other people who are either considering doing business with a company or visiting a specific place.
What is also amazing for me, I have just hit another major milestone... 2 MILLION VIEWS of my photos!!! I am like WOW! So if you like to share your experiences with companies, restaurants or places you visit, you should really consider signing up as a Google Local Guide and contributing to a great review programme.
Thanks for reading.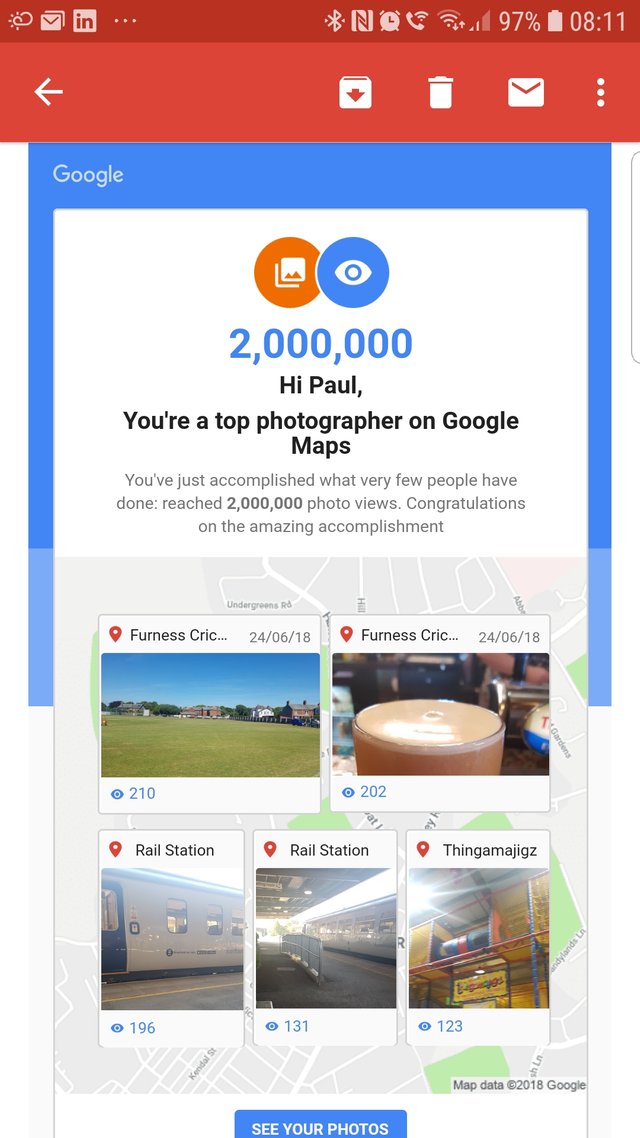 Earn Superiorcoins using Steemit with Kryptonia
Sign up for Kryptonia.io SIGNUP HERE
Join the OFFICIAL Superiorcoin Discord Channel
Join HERE
Exchange Steem for Superiorcoins
Send 1 Steem to @socialmediaseo and include your Kryptonia ID for 1600 Superiorcoins direct in your Kryptonia account.
Want More Followers and Upvotes
Join the #Steemengine today HERE
---
Posted from my blog with SteemPress : https://blog.socialmediaseoservices.co.uk/blog/being-a-google-local-guide/
---