WAYS AN ENTREPRENEUR CAN MAXIMIZE THE USE OF HIS TIME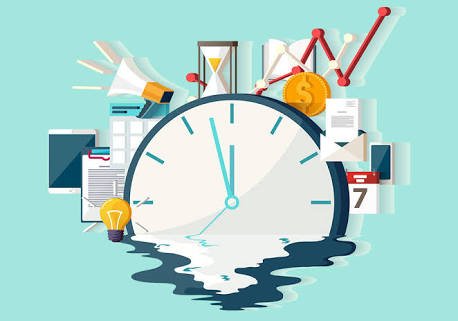 Source

Entrepreneurs should be result-oriented rather than focusing so much on the hours of work. Entrepreneurship should be all about productivity and value added services than just sitting behind a computer. The time an entrepreneur spends should be justified by the results produced. In this piece, we'll consider the possible ways an entrepreneur may be wasting his time without knowing.

WAYS TO CONSIDER
---
1 You overload on administrative work.
2 You put off quick tasks.
3 You micromanage employees.
4 You let daily developments drive you.
5 You don't have a clear social-media strategy.
6 You try to reinvent the wheel.

IN DETAILS
---
---
1 You overload on administrative work.
---
An entrepreneur cannot know everything, even in his business. If he ventures into doing the things he doesn't know much about, he is likely going to waste a lot of time than necessary. It's not every entrepreneur that is good at book keeping and other related tasks, thus, going into record keeping, reconciliation of digits and so on in book keeping can waste away a productive time of an entrepreneur.
However, in this case, an entrepreneur should embrace the idea of hiring such tasks out to an expert. By doing this, he such tasks would be accomplished timely and at a cheaper rate, while the entrepreneur focuses on other tasks he knows best.

2 You put off quick tasks.
---
It's not every task before an entrepreneur that's a difficult or time consuming task. Some tasks are simple and straightforward. Tasks like reading and replying of a mail message, paying of bills and so on, should be carried out immediately. If an entrepreneur sets aside the mail message he should reply now for a later time, he may end up forgetting the writeup and needs to read it again to understand before replying, also other mail messages may troop-in that he would need some time to search for the particular mail he intended to reply. This is a time consuming habits and should be addressed.

3 You micromanage employees.
---
Despite training and retraining, some employees still need supervision to be able to carry out their tasks efficiently. As a result of this, some business leaders waste their time holding the hands of such employees to perform their tasks daily. This is such a wasteful engagement that should be avoided. The best way to handle this is to let such employees go, for your business to progress effectively.

4 You let daily developments drive you.
---
Another time consuming habits some entrepreneurs exhibit is neglecting their priorities just to settle minute by minute issues in the business workplace. This is not good for your business growth, it drags businesses down.
However, as an entrepreneur, you should stay focused on what matters most to your business growth. Concentrate on things that are the priorities of your business and let the minor issues be settled later or by a delegated staff.

5 You don't have a clear social-media strategy.
---
In as much as social media platforms are great marketing avenues for your business, you need to know exactly what you want to do before logging in, to avoid wasting your productive time. Social media platforms are platforms you can see a lot of attractive and time consuming events that if you had no plans before going there, you can be easily diverted for something else.

6 You try to reinvent the wheel.
---
Time changes, technology changes, innovation surfaces day by day. If an entrepreneur is not dynamic enough, he would only end up wasting has time on outdated goods and services.
As an entrepreneur, you should constantly follow and update yourself about the emerging markets and customer trends. Get to know what moves the market, what the taste of your customers are, and sorry on. This would guide you to streamline your production to suit the needs of your customers and avoid wasting time.

Thanks for reading!