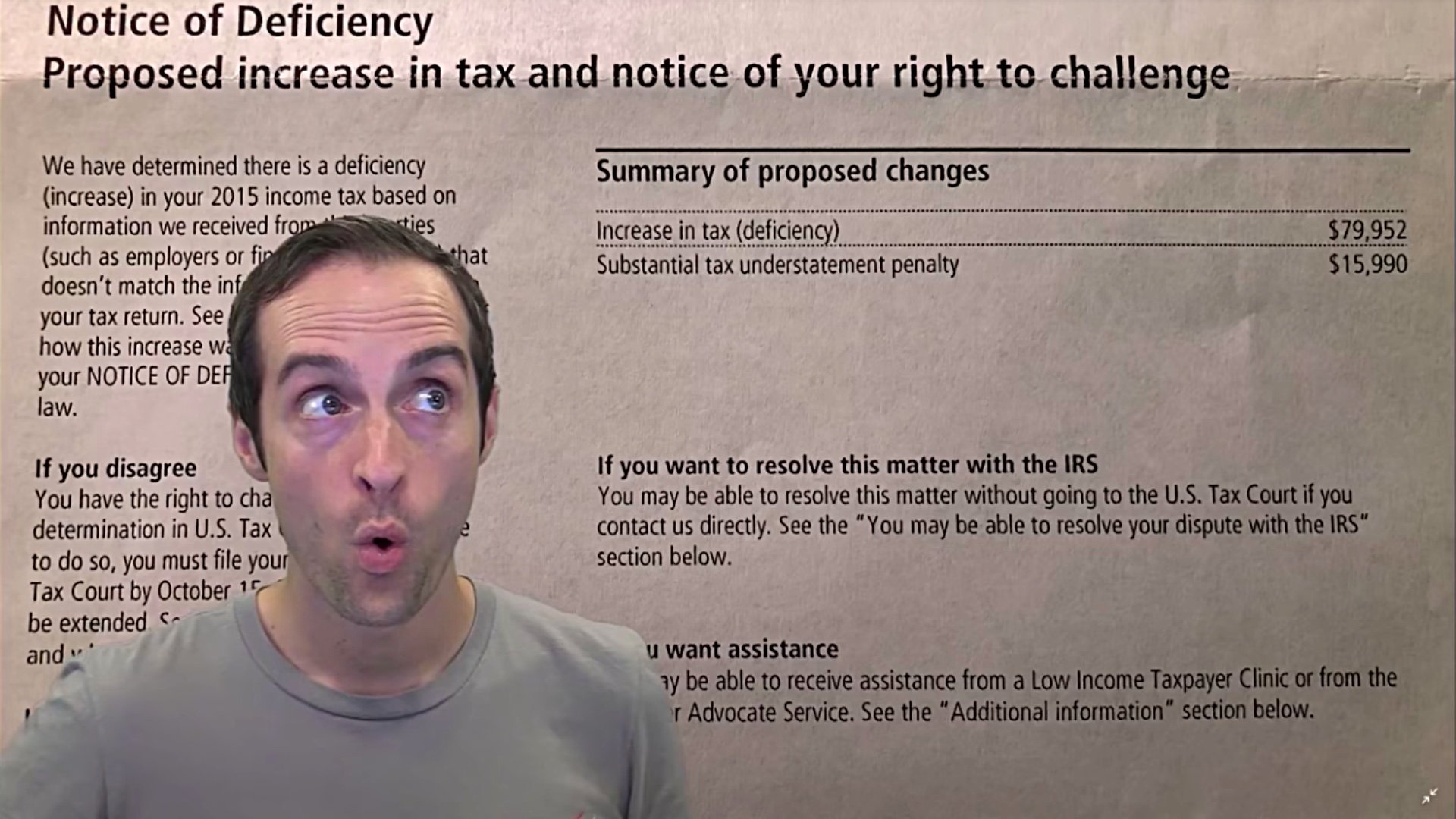 Last month the IRS sent my wife and me, because we are filing jointly, a notice of deficiency. Here it is, "Summary of proposed changes" for tax year 2015, an increase in tax by $79,952 and the "Substantial tax understatement penalty" for almost $16,000 totaling over $95,000, they would like from me in addition to what I already paid for 2015.
Inside My IRS Notice of Deficiency Disagreement for $95,942 from Udemy and PayPal Double Reporting in 2015
If you will enjoy reading and contributing to the discussion for this post, will you please join us on the YouTube video below and leave a comment there because I read and respond to most comments on YouTube?
If you find anything helpful in this video or funny, will you please leave a like because you will feel great helping other people find it?
Now, the good thing to note about this is, it says you may be able to resolve your dispute with the IRS, because I accurately paid my taxes.
I paid tax on all the income I received.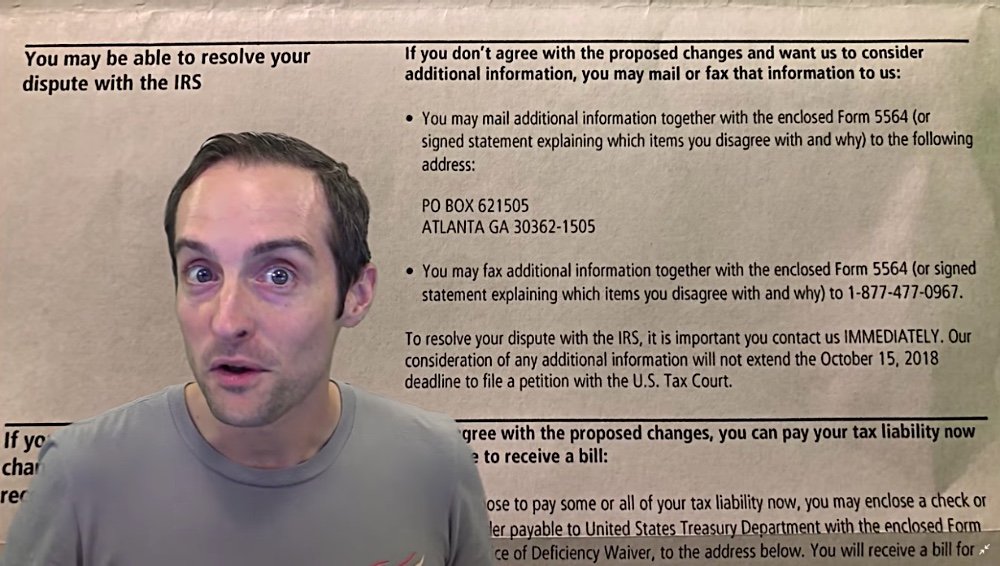 I do not agree with the IRS' assessment in this letter, now this isn't the final permanent assessment of the IRS, this is something to be paid attention to though. These little letters the IRS sends, especially if they are certified, definitely need to be taken seriously.
I just sent in another response today and I'm hoping to avoid petitioning the tax court because I paid all my tax.
Here's what happened.
Read more on my website at https://jerrybanfield.com/irs-notice-deficiency/.
Love,
Jerry Banfield
https://jerrybanfield.com/
https://jerrybanfield.com/blog/
https://jerrybanfield.com/books/
https://jerrybanfield.com/contact/
https://jerrybanfield.com/freecourses/
https://jerrybanfield.com/masterclass/
https://jerrybanfield.com/partners/
https://jerrybanfield.com/podcast/
https://jerrybanfield.com/resources/
https://jerrybanfield.com/steem/
https://jerrybanfield.com/twitch2019/
https://jerrybanfield.com/wirecast/
https://jerrybanfield.com/youtube/
https://jerry.tips/emaillist1017
https://jerry.tips/songsbyme
https://u.jerrybanfield.com/
https://www.facebook.com/jbanfield
http://itunes.apple.com/podcast/id915442105
https://www.patreon.com/jerrybanfield
https://soundcloud.com/jbanfield
https://teespring.com/stores/jerrybanfield
https://www.twitch.tv/jerrybanfield/
https://twitter.com/JerryBanfield
https://www.youtube.com/jerrybanfield