SteemPress –The Bridge between Websites and Blockchain.

For those of you who do not know Steemit yet, it is a social platform that runs on a blockchain. Hence, you can earn its cryptocurrency (SBD) with your content of any kind as you receive more upvotes from your audiences.
If you are a Steemit user blogging casually or professionally, you may have that thought of integrating your website with Steemit platform. This way, it could help capture more audience for your contents and increase the impression of your site/brand.
If you haven't got a steemit account yet, you can sign up for free here.

How does a website benefit from using blockchain technology?
Previously, contents are easily manipulated by admins or whoever has access to the page. With the implementation of blockchain technology, it is impossible to change any of the content as it has become part of the blockchain. Also, decentralizing the content over the internet gives its creator the ability to have more control over their content.
Installing SteemPress plugin
Installing SteemPress Plugin into your website is easy. On the sidebar of your admin page, you can click "Add New" under Plugin. From the plugin page, you can search for SteemPress plugin.
Plugin > Add New
Alternatively, you may install the plugin via SteemPress WordPress plugin page and upload it manually.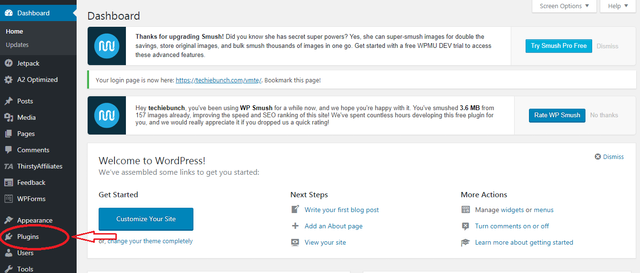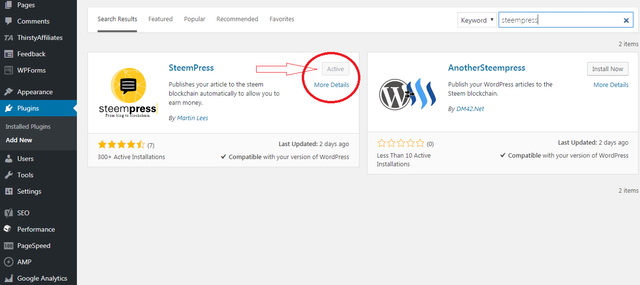 Once you have installed the Plugin, there are just a few simple steps to link your website to your steemit account.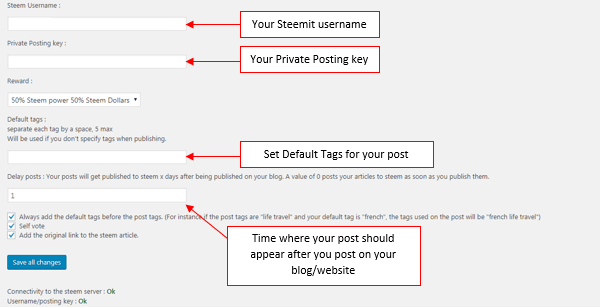 Insert your Steemit
Insert your Steemit Private Posting Key
Reward: I would recommend a 50%/50% default setup to maximize your post profit.
Set default tags, so that is will appear in every of your steemit post.
Set a time for SteemPress to post on your steemit blog right after you post on your website/blog.
Save Changes.
Once everything is working fine, an "OK" status would appear on the bottom stating your website is now linked to steem server and your username and posting key are valid.
So what is next after that?
Now that you have linked your website to your Steemit account, you do not need to double post your content on 2 different occasions. We must thank
Martin Lees
for providing such great work for the community. It saves many people's time from double posting.
The best part is you can focus on the SEO of your website's content without fearing of plagiarism.
As Blockchain technology becomes increasingly important to the internet ecosystem, it is only a matter of time that websites would link its content to the blockchain. This way, materials are more laborious to plagiarise, and authority of content is easily traced. Steemit is an example where content creators are slowly shifting sides from large centralized corporate to a decentralized platform.
Conventional social media platform does not reward the creator for their contents. With the introduction of a rewarding platform, it is only a matter of time that people would shift their attention.
---
Posted from my blog with SteemPress : https://techiebunch.com/cryptocurrency/steempress-bridge-websites-blockchain/
---