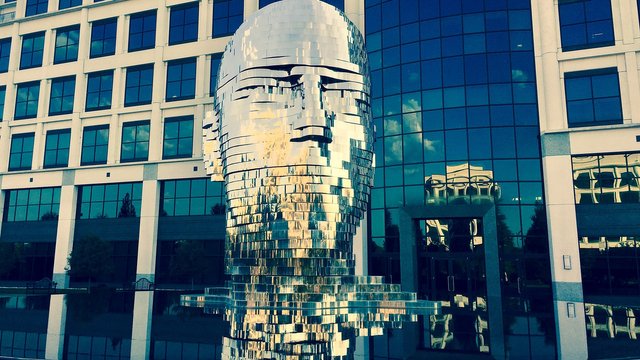 Image Credit Pixabay.com
Objective:
To introduce the new company "From A to Z". It provides services such as resume writing, copywriting, and audio features with a commitment to online media.
From A to Z remains steadfast in a mission to replace paper made from trees with paper made from hemp. The company has made investments in the hemp industry to support this transition.
From A to Z also supports a merger between Amazon and Steemit as outlined in the book Steemit Blog: Contests. However, there are other steps that could be taken to more fully integrate these two companies in a way to compete with Facebook's Libra.
Summary:
Over 10,000 hours of communication experience in both print and audio publishing.
Proven self starter who can solve problems to achieve goals.
Strong attention to detail while remaining deadline driven.
Experience:
Audio
*Post Production on at least four major audiobook titles per month
*Produced 75 Episodes of Just Imagine it Ink's art and entertainment podcast
*Produced History Notes for the Ashland Heritage Committee
*Produced news features for Jefferson Public Radio
*Writer, Director, and Producer of two published audiobooks with music and sound
Writer
*Written both newspaper and radio features for local news outlets
*Award winning cryptocurrency blogger
*Author of four books available on Amazon
Services Provided:
Post Production on Audiobooks
Editing and Cleaning Audio
Mastering Audio
Crafting Audio Stories
Casting Audio Productions
Securing Music and Sound Rights
Mixing Music and Sound into Narration on Audiobooks
Producing
Cryptocurrency Blogging
Copywriting
Resume Writing
Kindle Direct Publishing
Employment History:
2019-Present: From A to Z – Owner of an online media services company
2009-2019: Blackstone Audio, Inc. – Audio Engineer
Education:
Grammy Member
WorkSource Oregon – Foundational Skills Certificate
HEAR Now – Workshop 101
Inlandia Institute – Creative Writing
Southern Oregon University – Bachelors degree in Communications
United States Navy – Attention to detail
Awards:
Winner of the Mizu No Oto Haiku Contest
Winner of the Finish the Story Writing Contest
Winner of the Tell a Story to Me Writing Contest
Native American Music Awards Finalist for Best Spoken Word Album
HEAR Now – Featured Audio
Atlanta Fringe Festival – Featured Audio
Voice Arts Awards – Submitted Audio
Grammy – Submitted Audio
HEAR Now – Bronze Medal Audio
Links:
Company Site:
https://www.acx.com/narrator?p=A15CMZC743B445
Profile:
https://www.amazon.com/author/cyrusemerson
Blog:
https://www.steemit.com/@cyrusemerson
LinkedIn: https://www.linkedin.com/in/from-a-to-z-cyrus-emerson-ba8555190/
Sample:
https://www.podbean.com/podcast-detail/redpj-23e06/Get-Behind-Me-%2C-Now-Stay-There
Credits:
Black Reconstruction in America
The End of the World Running Club
The Doomed City
Get Behind Me, Now Stay There
History Notes
Jefferson Public Radio Features
Ashland Daily Tidings
Siskiyou
Lost Angel
Gray Matter
America at Night
The Jamestown Brides
Free Play
Three Laws Lethal
Genesis Girl
Gleanings in Genesis
Secrets of the Casa Rosada
Boulder Dam
Envy at Night
American Woman
New Hampshire
The Art of Inventing Hope
Coping Skills
Sojurn
Wolf
Full Circle
Dead in the Water
The Dragon's Legacy
Inlandia Institute
Lucky Streak
Lottery Island
A Delicate Aggression
Dante and the Early Astronomer
Be Angry
Choosing to be a Medium
Living with the Devil
The Last Dog on Earth
While You Sleep
The Everlasting Rose
A Conquest Impossible to Resist
Cougar Cocktales
Irish Crown
Fields of Gold
St. Albans Fire
Northern Lights
The Emerald Tablet
An Affair of Poisons
The Mindful Day
The Edge of Anarchy
Fields of Iron
Shadows at Dawn
Defending Free Speech
Lightwood
Seven Year Switch
The Emissary
Valor
Walk In the Fire
Losing Military Supremacy
One Story, One Song
The Squad of Lucky Landing
Harvest of Secrets
The Museum of Mysteries
Formed for the Glory of God
Twas the Knife Before Christmas
Your Art Will Save Your Life
Flight of Exiles
Power Failure
Guerrillas
The 11th Hour Anthology
The Lakota Way
Rogue Moon
Twisted Seduction
Bluefishing
Beatles '66
Something Wonderful
Red Roses
And many more . . .
Theme Song:
I Won't Give You Up - Almost Here

Thank you,
From A to Z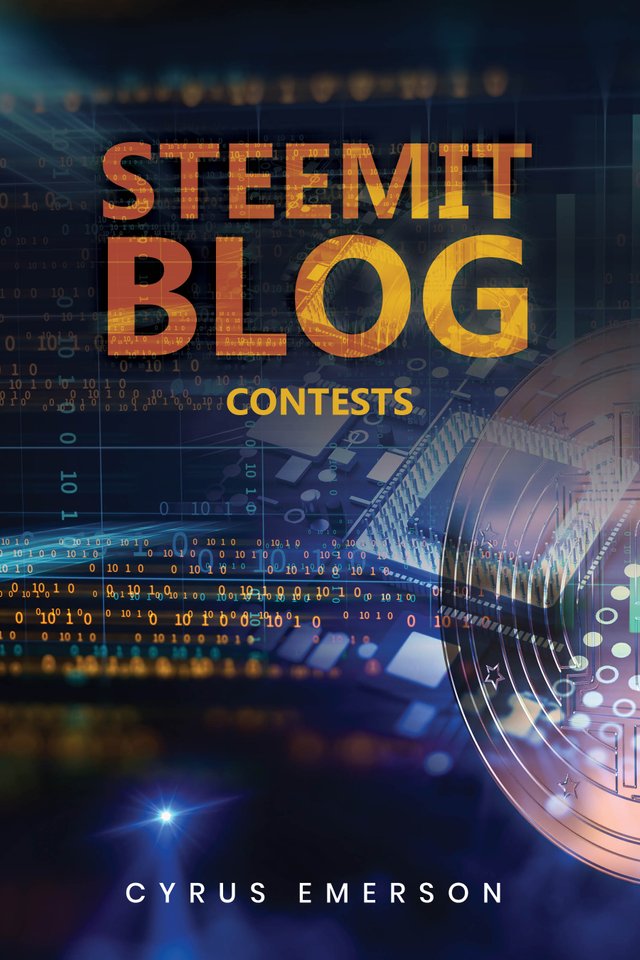 Steemit Blog: Contests
https://www.amazon.com/gp/product/B07MVPT72Q?pf_rd_p=c2945051-950f-485c-b4df-15aac5223b10&pf_rd_r=JJKTKWBJWMDK97NQAVRR