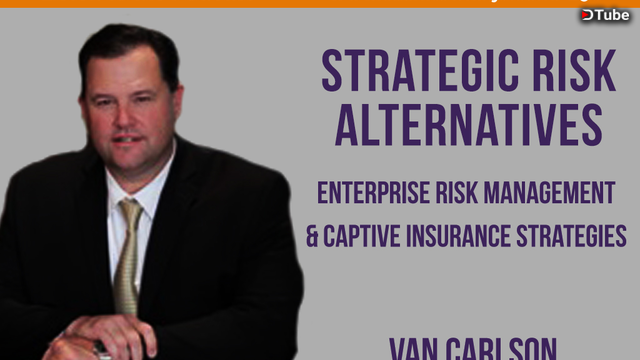 ---
My guest in this episode is Van Carlson. Van is the CEO of Strategic Risk Alternatives. Van has over twenty years of experience within the risk management industry. Van began his career with Farmers Insurance Group as an agent; eventually growing his book to be among the largest in his home state of Idaho. Van focuses at Strategic Risk Alternatives on risk management primarily and facilitates SRA to assess and solve for the risks our clients have. Van's primary goal is to continue the upward growth of SRA and continue to develop new products to bring to market.
M.C. Laubscher is the President and Chief Executive Officer of Producers Wealth and the creator & host of the top-rated business, investing and business podcast, Cashflow Ninja.
M.C. has created a system for investors, entrepreneurs, business owners and professionals to create, protect, and multiply their wealth in ANY Economy and Outside of Wall Street.
In the Cashflow Ninja podcast, M.C. and his guests share how to create income streams in the new economy and information age. They look at real estate, businesses, paper assets, commodities like gold, silver and oil, and also crypto and blockchain assets.
Connect With Us:
Website: https://www.producerswealth.com/home
Podcast: http://cashflowninja.com
Webinar: https://www.yourownbankingsystem.com/
Work With Us: https://www.producerswealth.com/appli...
Facebook: https://www.facebook.com/cashflowninja/
Twitter: https://twitter.com/mclaubscher
Instagram: https://www.instagram.com/thecashflow...
Linkedin: https://www.linkedin.com/in/mclaubscher/
Youtube: http://www.youtube.com/c/Cashflowninja
Bitchute: https://www.bitchute.com/channel/cash...
Steemit: https://steemit.com/@cashflowninja
Dtube: https://d.tube/#!/c/cashflowninja
Gab: https://gab.ai/cashflowninja
Minds: https://www.minds.com/cashflowninja
Biggerpockets: https://www.biggerpockets.com/users/m...
Patreon: https://www.patreon.com/cashflowninja
Google: https://plus.google.com/+Cashflowninja
Medium: https://medium.com/@mclaubscher
Pinterest: https://www.pinterest.com/mclaubscher...
Meetup: https://www.meetup.com/members/12909189/
Tumblr: https://mclaubscher.tumblr.com
---
▶️ DTube
▶️ IPFS