Hi dear Steemians
This is my new food for this section, this is the week 3 of this activity #delicioustuesday is to assemble a recipe or dish that you have cooked and show all the culinary skills one day all, this I love because it is a way to organize the content, this week I bring you an original recipe of hamburger barbacue with rings of sweet onions that go very well with this sauce and teach them to prepare.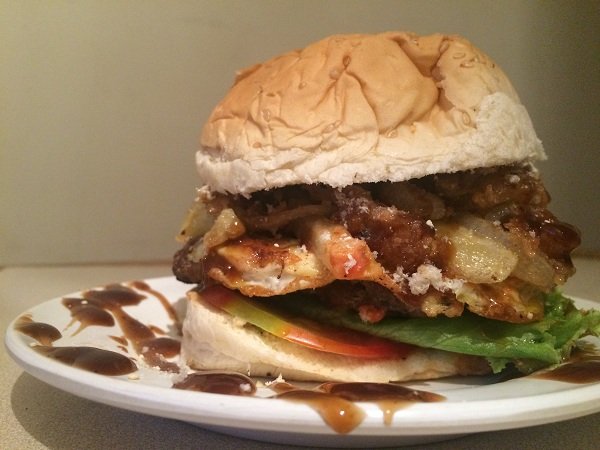 This time the photos I was a bit professional and I love it, I'm improving a bit despite not having professional camera and have little time to edit them, I have not passed any filter and yet they look as if I had done (or at least that seems to me ).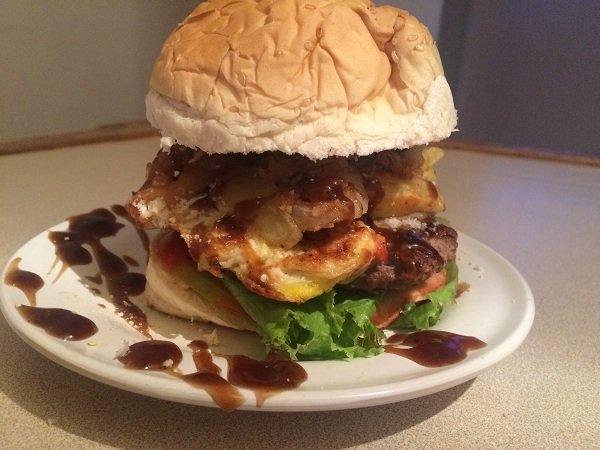 In particular I really like the burgers and lately I prefer to make them at home to improve my technique because I have good taste for meat, meat I throw onions in very small pictures, soy sauce, garlic and salt, sometimes marinade but it is very well only with those ingredients.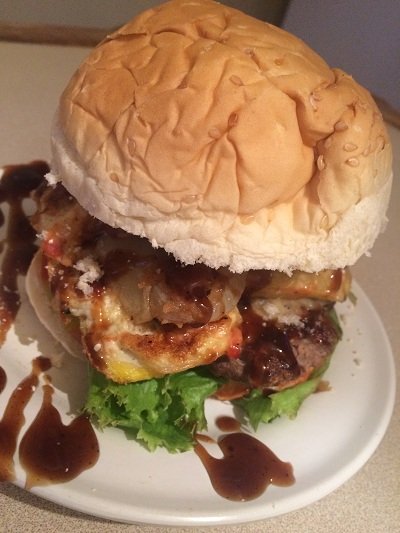 What makes it different are the onion rings that I arranged with sugar, wheat flour and a little barbecue sauce I cut the hoops, empanicé them with these ingredients and fry them, then I made big fries normal and I placed the other ingredients.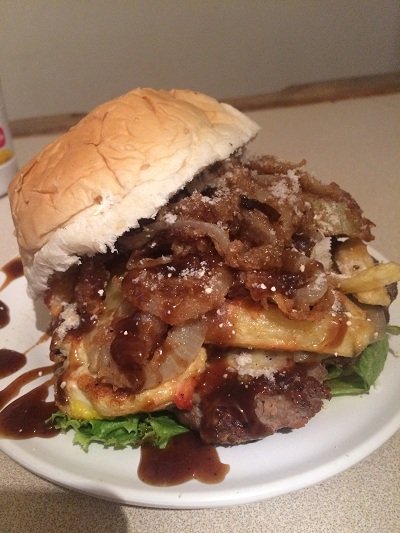 # Ingredients:
Hamburger bread.
Onion.
Tomato.
Lettuce
grated cheese.
Eggs.
potatoes.
meat.
Sauces.

Ok is backwards first the preparation and then the ingredients, a matter of style jejeje at the end I could not stop taking pictures at their size and altitude, then I did not stand and I ate completica lol.
I did others to share with my family and lately in my meetings at home with friends can not miss the burger dinner made by me, I love sharing unique moments at the table around the food, a good conversation and people ideal for Enjoy a magical moment.

All photos are from my authorship taken with my Iphone S5
With Love Beta ❤️ ❤️
Don't forget to follow me and comment
Thanks for your attention!