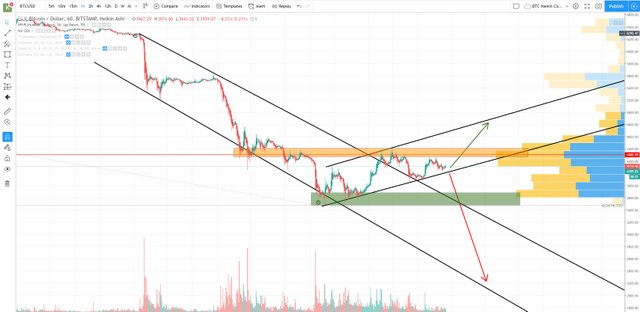 Currently I see bitcoin bullish in the short term, we seem to formed an uptred that is still being respected.
But the potential to the upside won't be as great right now and I see huge potential to hit the 2k area very quickly now.
The only good news about this is that this could lead to capitulation quickly.
Since we broke thru 6k I am even more bearish in the longer term and pretty confident we have not seen the bottom yet.
Join the Club!
We have built a new service that will help you get upvotes using your own SteemPower.

Check out how it works and sign up here: https://steem-bounty.com/services/vote-club
Put a bounty on it

Make money and win bounties or Increase engagement using bounties: www.steem-bounty.com
Please vote for our Witness
Thank you very much for your attention and we hope you will vote for us as witness!
In order to do so you can go to:
https://steemit.com/~witnesses

And enter the "steem-bounty" account into the text field and click vote.
Or use steem-connect to vote directly for us as Steem witness!