Once you've made the decision to invest in cryptocurrency, then it is time to learn more about bitcoin trading and other topics. One way to do research is by reading books on bitcoin and cryptocurrency.
Here are 7 of the most popular bitcoins books about bitcoin trading, digital wallets and cryptocurrency. With a little research, you can start investing in cryptocurrencies and make some money.
1.Bitcoin: The Ultimate Guide to the World of Bitcoin, Bitcoin Mining, Bitcoin Investing, Blockchain Technology, Cryptocurrency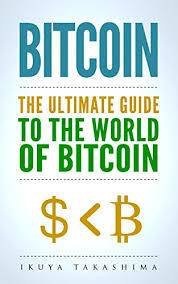 This cryptocurrency book by Ikuya Takashima . It features chapters about the history of bitcoins and future applications of blockchain technology.
2.Mastering Bitcoin for Dummies: Bitcoin and Cryptocurrency Technologies, Mining, Investing and Trading – Bitcoin Book 1, Blockchain, Wallet, Business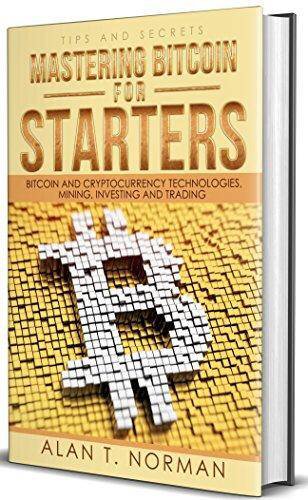 If you want to discover how Bitcoin transactions work, which cryptocurrency wallets work best and how to to invest in digital currency, then this book is for you.
3.Digital Gold: Bitcoin and the Inside Story of the Misfits and Millionaires Trying to Reinvent Money
Unlike other books, this particular book by New York Times reporter Nathaniel Poppertells the entire story about the rise of bitcoin through the eyes of the most important people behind the development of it.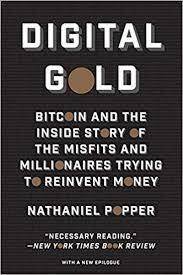 4.Bitcoin For Dummies (For Dummies (Business & Personal Finance))
If you like the For Dummies series of books, then this is one of the bitcoin books that you need to read. This 2016 book will teach readers about bitcoin trading and how to set up a wallet.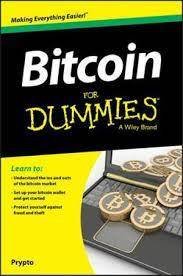 The Age of Cryptocurrency: How Bitcoin and the Blockchain Are Challenging the Global Economic Order
Wall Street journalists Paul Vigna and Michael J. Casey perfectly explain why cryptocurrency is changing the entire global economic order in this well-reviewed book.
6.How to Get Filthy Rich Investing in Bitcoin and Other Cryptocurrencies: Why It's not too late to Become a Millionaire Investor with Digital Money (Blockchain, Ethereum, Litecoin Trading
The road to getting rich is paved with cryptocurrency, at least it is in this book by Maxwell Emerson. With this book, you'll learn everything about investing in bitcoin and getting rich.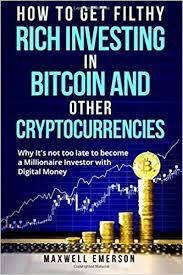 7.Cryptocurrency: How I Turned $400 into $100,000 by Trading Cryptocurrency for 6 months (Crypto Trading Secrets)
Author Christ Lambert describes in great detail how he mastered cryptocurrency and bitcoin trading to get rich. This best-selling book on Amazon is perfect for those who dream of investing in cryptocurrency.