New Monthly Contest at the BROsino!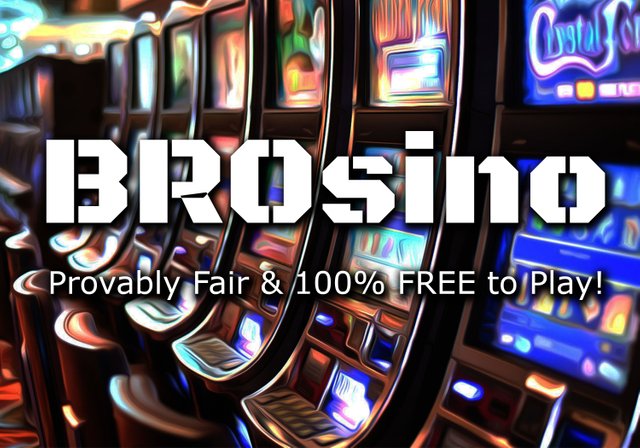 Win more STEEM! Free gaming, provably fair, and the always fun BRO Casino just got even better!
There was a little delay getting this announcement out due to some hard fork issues and a hurricane threatening one of the
BRO Sports & Gaming Network
operational facilities, but better late than never! So here it is…
Every month, BROsino players will have an opportunity to win even MORE - just by playing our games!
All players can already play six different types of casino games and eight different games total at the BROsino! All players can also play our games with absolutely zero risk! And all players already have an opportunity to cash out BROsino credits for STEEM!
But now you can win bonus credits just from playing every month!
Here's how it works…
Each month, we will compare the Total wins and Total net wins of our top five players. The top five is determined by Total wins - the total amount of credits won - and will receive bonus credits based on their placement. Of the top five in Total wins, we will rank players based on Total net wins and issue credits based on those rankings.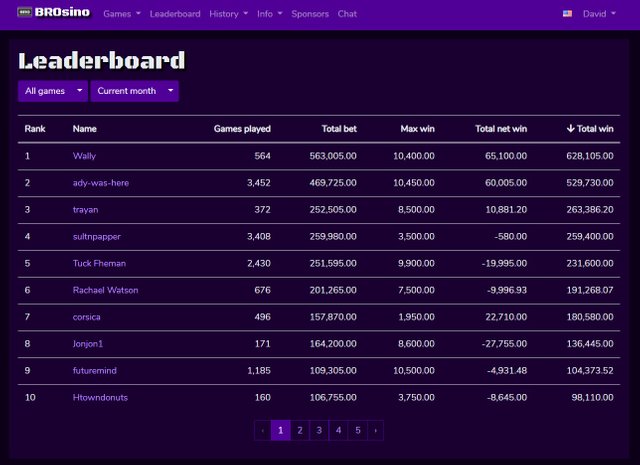 Bonus credits will be issued as follows:
| Rank | Total Wins | Total Net Wins |
| --- | --- | --- |
| 1st | 20,000 | 10,000 |
| 2nd | 15,000 | 7500 |
| 3rd | 10,000 | 5000 |
| 4th | 7500 | 2500 |
| 5th | 5000 | 1000 |
If a player finds themselves in first place for both categories, they can win an additional 30,000 credits on top of whatever their current balance is! And if that puts them over 50,000 credits, then they can cash out that balance for STEEM...or use those credits to continue "betting" on all of our free, fair, and fun games!
So head on over to the BROsino and start stacking those wins! The first contest will run through the end of September, then we'll reset and start again!
---
Current BROsino Sponsors
The following are
official BRO sponsors
as of September 6, 2019:
Our sponsors thank you for your support! If you would like to become a sponsor or advertise with the BROsino, please Contact us on Discord!
---
Thank you for your BRO patronage and good luck to everyone playing at the BROsino!