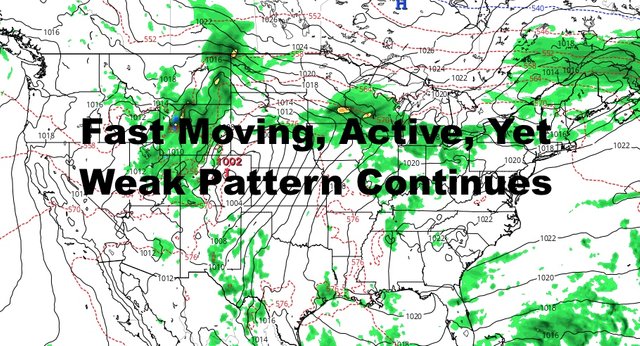 NYC Fast Moving Weak Pattern Continues With Varying Levels Of Warmth
Good morning everyone. We got a little warmer than expected yesterday as extra sunshine broke out in many spots, driving us near or just past the 80 degree mark. We'll take that lesson and apply it today, with the maritime flow giving us some morning clouds, but a little extra sunshine could warm things up nicely if given the chance with some afternoon southerlies. We also have a taste of mid-August on the way for tomorrow; then we kind of waver around as fast moving air masses trek across the Country with little fanfare aside from swings between seasonably cool, to a little bit on the warm side. I'm also going to pass over the tropical update today, as nothing has changed in either direction for the past 24hrs.
SATELLITE


For today, expect more clouds than sun this morning, a brief morning shower possible; then decreasing cloudiness as we go on throughout the day. Light east/southeasterlies will become south in the afternoon, with highs in the upper 70's to low 80's and that'll be sunshine-dependent. Humidity will also increase though the day, setting us up for tomorrow.
We warm up nicely tomorrow and go full mid-August, with sun and puffy clouds, humid conditions, and highs in the mid 80's. A few of our notoriously warmer spots could see upper 80's given the right wind profile in the early afternoon. We'll also have the chance of an afternoon or evening thunderstorm as a front begins to interact with the area. Any storm has the potential for gusty winds, torrential rain, frequent lightning, and isolated reports of small hail.

REGIONAL RADAR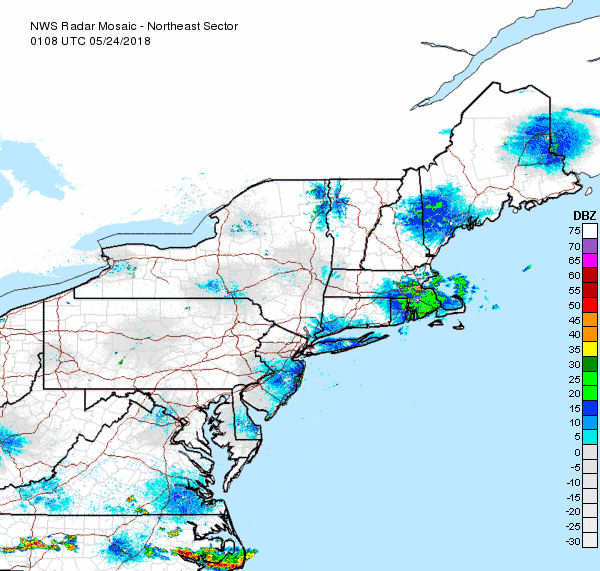 On Thursday, that front has a hard time fully making it through to clear us out. That'll equate to more clouds than sun, humid conditions, and the slight chance of a few showers. Highs in the low 80's if we hold onto that formula. Extra clouds and showers could dip us into the upper 70's, and on the other end of the spectrum, we could see mid 80's if there's extra sunshine and no rain.
Friday will be a transition day as we gear up for some more warmth this weekend. Look for sun and clouds, a NNE flow slowly turning SE, and highs in the mid to upper 70's.

LOCAL RADAR NEW YORK CITY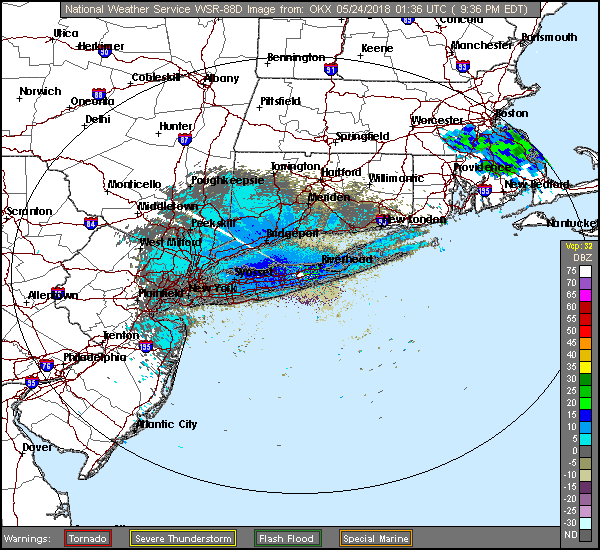 With all of these fast moving, weak systems around, it'll be hard to pull off a day with full sunshine. This weekend will fall into this category as we warm up, but fail to have 1 day of clear skies. Expect sun and clouds both Saturday and Sunday, but Sunday is looking like the warmer of the two. For Saturday, we'll have upper 70's to low 80's, then low to mid 80's possible on Sunday if we get a little bit of extra sun.
To start next week, warm weather wants to continue, and we should get at minimum 1 more day of 80's on Monday, but then we have to watch and see if a backdoor front slips by to cool us off temporarily on Tues/Wed before some 80's try and return again.

LOCAL RADAR PHILADELPHIA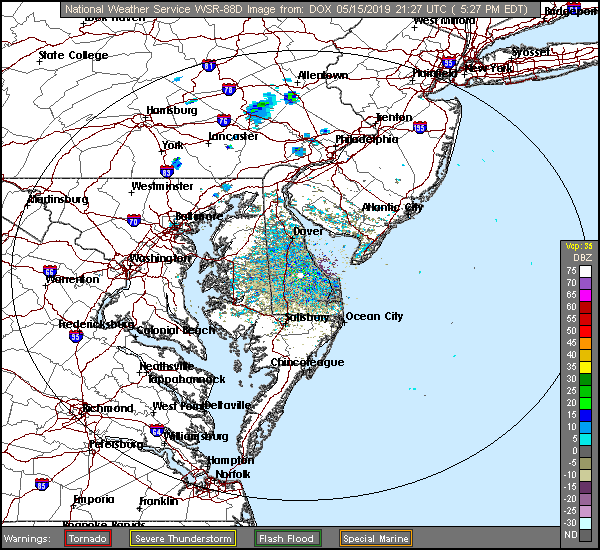 MANY THANKS TO TROPICAL TIDBITS FOR THE USE OF MAPS
Please note that with regards to any tropical storms or hurricanes, should a storm be threatening, please consult your local
National Weather Service office
or your local government officials about what action you should be taking to protect life and property.
---
Posted from my blog with SteemPress : https://www.nycweathernow.com/nyc-fast-moving-weak-pattern-continues-with-varying-levels-of-warmth/
---