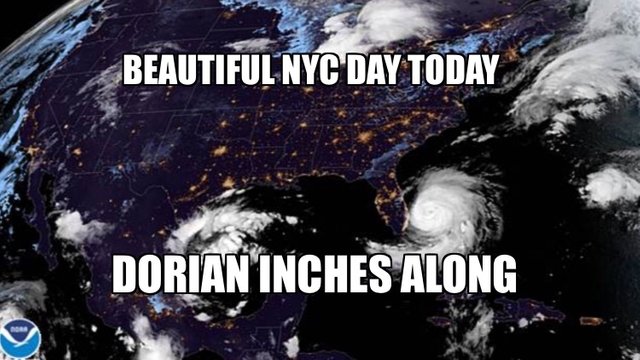 Beautiful NYC Day Today Hurricane Dorian Inches Along
Good morning everyone. We have a beautiful day in store for us here in the NYC area after a rainy, humid, and rumbly day yesterday. We'll only be able to enjoy it for one day though, then the humidity returns tomorrow and we may see some mild, fringe effects of slow-moving Hurricane Dorian by late week.
SATELLITE


Sunny skies rule today, with a light northerly flow before we start getting some SSE winds going. We'll start off with low humidity, then slowly notch it up as we roll into the night. Highs today in the low 80's.
Tomorrow, our next front nears the area, pumping in warm and humid air ahead of it. We'll have the chance of afternoon showers & storms, some of which could be on the strong to severe side. Highs in the mid 80's unless we get more sun. If we get some extra peeks, a few locales could see upper 80's.

REGIONAL RADAR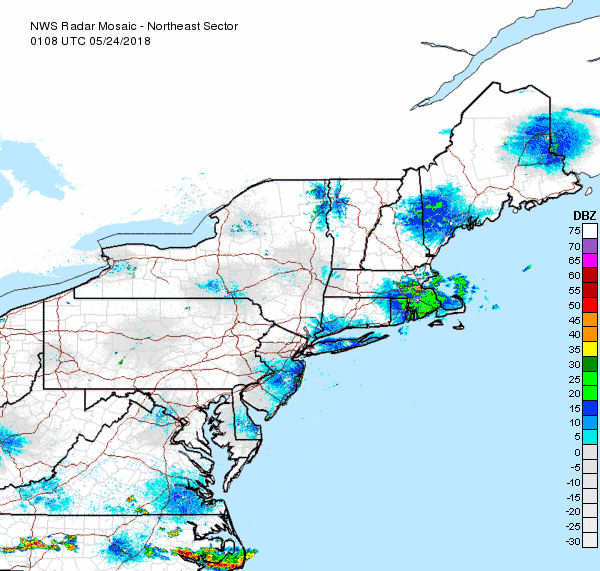 That front passes through fully Wednesday night, paving the way for a decent day on Thursday. A this point, some high clouds from Dorian could start to stretch our way as well as a maritime flow from the ENE. That'll help hold temps down and mid 70's should be about as good as we do.
Hurricane Dorian is finally on the move Friday, and we could see a few scattered showers and breezy/windy conditions as he zips by well to our south. We will definitely see some impressive surf in our area, plus some enhanced tides, but any showers and wind will depend on how much Dorian expands as it interacts with Georgia, South Carolina, and North Carolina. Highs Friday maybe 70 or so.

LOCAL RADAR NEW YORK CITY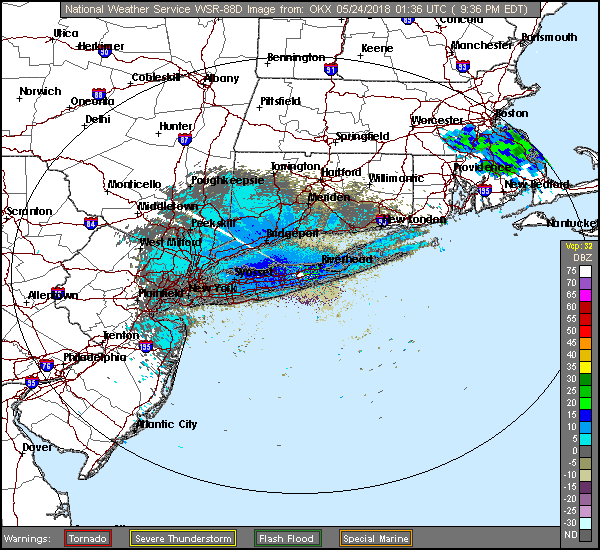 We'll begin to clear out and recover temp-wise Saturday as Hurricane Dorian races toward Nova Scotia and is long gone. Expect sunny skies, dry conditions, and comfortable mid to upper 70's.
For Sunday, we reduce any residual breeze, keep the sun & comfortable humidity, and go for 75-80.

LOCAL RADAR PHILADELPHIA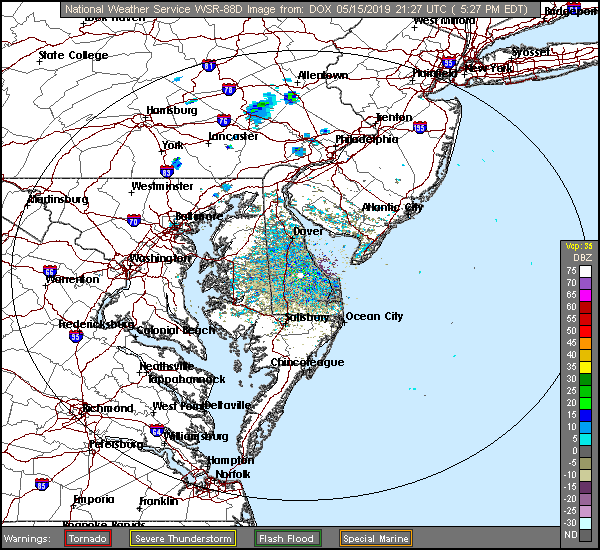 Hurricane Dorian continues to inch along and weaken due to the steering mechanism and upwelling of cooler water. That being said, by no means is this situation less dangerous, especially when it comes to the impending storm surge in many spots.
Dorian also still has the chance of making landfall, or come close enough to parts of SC/NC to give them very damaging winds on top of the surge. We have a very long way to go on this one, but quite honestly, with the speed it is moving, and the fact that we've been covering this non-stop, there really are no updates or big changes at this point.
The only news I have on it is that it's highly unlikely that it comes any closer to the NYC/Long Island area than depicted now; so we remain on the very fringe of things as stated above in the forecast.

MANY THANKS TO TROPICAL TIDBITS FOR THE USE OF MAPS
Please note that with regards to any tropical storms or hurricanes, should a storm be threatening, please consult your local
National Weather Service office
or your local government officials about what action you should be taking to protect life and property.
---
Posted from my blog with SteemPress : https://www.nycweathernow.com/beautiful-nyc-day-today-hurricane-dorian-inches-along/
---