Der Brave Browser zeigt jetzt auch gesponserte Bilderwerbung auf dem Dashboard, der neuen Tab-Seite an. Habe gestern das erste Mal eine solche Werbung bekommen. Dabei bleibt das normale Hintergrundbild vom Brave Browser erhalten und es wurde eine Logo-Werbung links unten eingeblendet mit einem Popup, das die neue Werbeform erklärt.
Finde, dass diese Art von Werbung ok und nicht zu aufdringlich ist und man kann die Bilderwerbung in den Dashboard-Einstellungen auch deaktivieren, sollte es einen nach einiger Zeit anfangen zu nerven. Im Moment bekommt man, so wie es aussieht, noch keine Rewards für diese Werbung, vielleicht wird das Feature noch getestet oder scheint auf der Reward-Seite noch nicht auf.
Was sagt ihr zur neuen "Sponsored Images"-Werbung bei Brave? Könnte für Brave ein großer Schritt sein.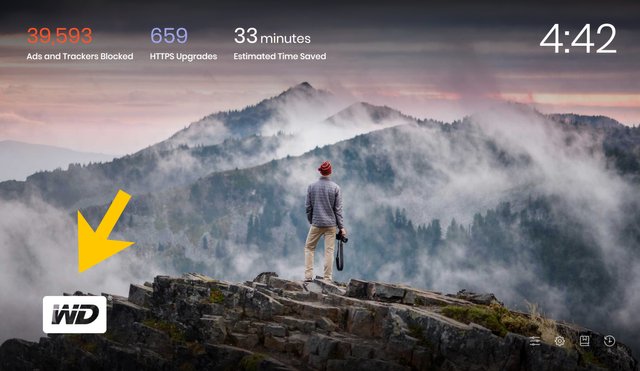 Sponsored Image Ad in the Brave Browser
English
The Brave Browser now also displays sponsored image ads on the dashboard, the new tab page. Yesterday I got such an ad for the first time. The normal background image of the Brave Browser is kept and a logo ad was overlaid in the lower left corner with a popup explaining the new advertising form.
Find that this kind of advertising is ok and not too intrusive and you can also disable the image advertising in the dashboard settings if it starts to bother you after a while. At the moment, it looks like you're not getting any rewards for this kind of advertising, maybe the feature is still being tested or doesn't show up on the rewards page yet.
How do you think about the new "Sponsored Images" ads? This can be a huge for Brave.
Source
https://brave.com/sponsored-images-now-available-on-all-brave-platforms/
Live your Secrets and Steem Prosper 🔥
xx Viki @vikisecrets