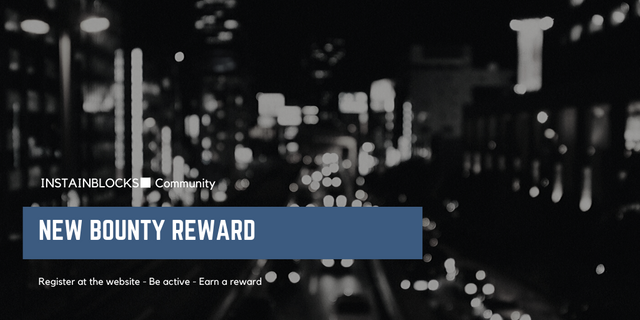 🎁 NEW BOUNTY REWARD 🎁
💻 Earn 10 INSTANTCOIN by doing these 3 tasks.
1️⃣ - Register at the new community on the website.
2️⃣ - Edit your profile and fill in your WAVES wallet address you want to receive your rewards to.
3️⃣ - Earn 50 points on the website by posting & being active etc.
What you can do on the website:
Create a profile
Post anything
Live Chat Public & Private
Join & Create groups
You earn points by being active everyday and posting.
Earn more points with your own affiliate link on your profile
& more!
Visit: https://instainblocks.io
(You can also login/register with Telegram/Twitter!)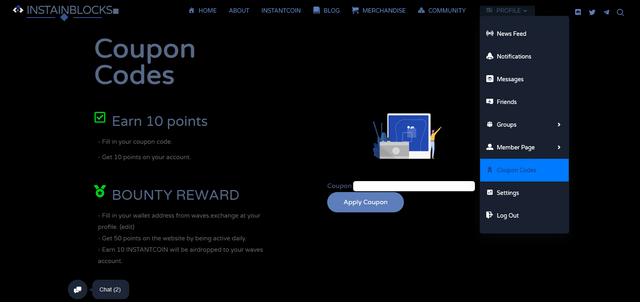 Extra!
GET 10 FREE POINTS WITH THIS THE COUPON CODE AT THE WEBSITE!
---
Join and follow us here: