One of the biggest whales on the Steem blockchain seems to be slowly succumbing to pressure from Bid Bot owners and supporters.
In my last post i talked about attrition and a number of ways that those that are connected with the bidbot business, or rather what a better name for it is: "Dumb inflation and reward pool draining" business will try and fight the change.
A couple days ago an illustrator by the name of @katharsisdrill created a post with a logo and a character (Bidbotthophant) that was supposed to represent the struggle of the community against the vote buying cartel.
The illustration would be placed under a post and a link would lead to the post explaining to everyone why they have been downvoted.
During the retaliatory flagging by @booster last week, that post was downvoted and greyed out by Booster and @theycallmedan decided to counter that downvote and make the post visible again.
During the pressure that has happened and with many influential Steemians like @whatsup and @aggroed slowly starting to back off from the pressure on the bots and cleaning the trending page, or in the case of Aggroed openly call for the community to back off from flagging posts that stack bid bot votes and take up trending spots from organically voted posts ,
The obvious fear mongering by Aggroed and the expected bluff that Steem Whales invested in bots will leave if not allowed to sell votes:
"If your goal is to run off the bidbots I think that's equivalent to your goal being to run off whales who want a passive investment here. I prefer to keep investors on and in the Steem ecosystem."
quote taken from: https://steemit.com/eip/@aggroed/on-bidbots-and-eip
@theycallmedan has decided to pull his vote from the BidBotthopant post LINK that has been targeted by @booster in a retaliatory manner.

Pulled from steemd
From his action we can only summize that he has been pressured and convinced by the "Bid bot stake" to give up on the goal we should all share of FORCING bots to make the major change like @smartsteem has.
Stopping accepting bids and moving to a 100% curation service.
When one of the whales that has lifted himself up as one of the leaders in fighting abuse buckles under pressure and decides to allow for retaliatory behavior from BidBot owners with his action of pulling votes from a post that has been targeted for speaking up against bidbots, then the fear that that exact retaliatory behavior will commence again and that others will follow in suit, IS VERY REAL.
Our goal looks a bit further away right now but theres really nothing else we can do but try and push this through all the way.
"Behind the curtain talk" will happen and it is already happening. People will be bought and reputable steemians will use their reputation to push the agenda of returning back to allowing bidbots to rule the trending.
If this happens then #newsteem will be a failure. The only thing that is keeping it from being a failure is achieving the goal of taking the Trending page back.
Keep on fighting the good fight and ill see you around.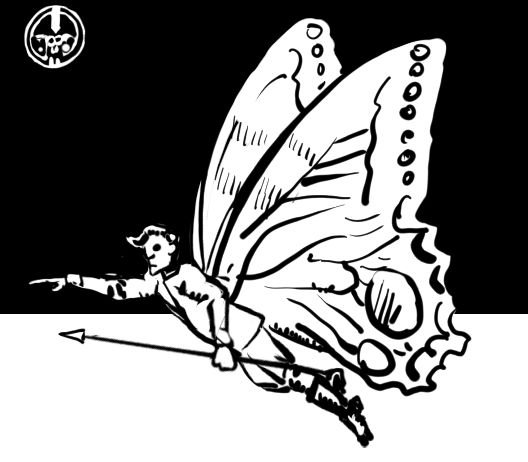 Illustration by @katharsisdrill. Pretty cool if i may say myself. hehe