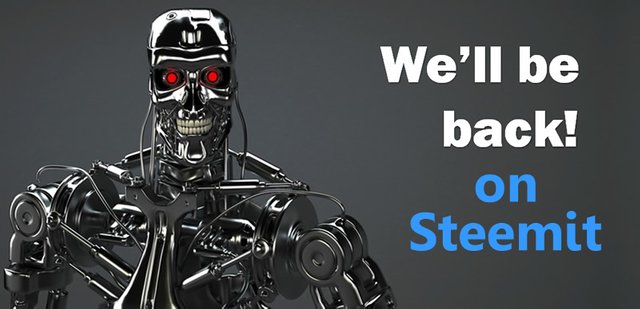 Hi Guy's my name is Mark,
I recently made a post that has been plagued by bots I suspect. I am no expert on the matter however I am almost convinced and believe there is possibly something funny going on around here. Also I think I might be figuring it out, kinda, maybe .... Well let me explain and you decide.
A couple minutes ago I posted my " The Art Of Potsai " a eBook I originally wrote but never published so I have decided to give it to steemit. I would think its a ton of original content because I mostly wrote and compiled it from various resources myself. So let's safely say its a content rich article relating to a specific tag, keyword or whatever you want to call it. 
Almost instantly I was plagued by bots!  Were are all the people I though?  I soon realized it was a bot plague and they had almost instantly attached themselves to my post......... Mmmm but why? What is the meaning of this?  
Is this good or bad? Now I am no expert but immediately I assume these bots have no credit what so ever, after all how could they if the bots  job was to attach itself to every post it finds necessary only to just up-vote for some reason. Why because if they attach to a post with good content first, is there a chance they can reply or get up-votes? I feel these bots just mission around up-voting everything they feel the need to, and attach themselves kinda being spamish wouldn't you think. After all I don't know about you but I am not really interested in bots hitting me up-votes, I want people to engage, relate and possibly enjoy an experience or something from what I share. But honestly at this point I am still more intrigued because I am not sure of there intentions. 
This is my biggest question?? Are the bots sucking the life force out of steemit??
Please if you can elaborate or have anything to share on the topic I would appreciate it. Thank you