Chapter five of Keith Harrell's Attitude is Everything has the subtitle "Turn Attitude into Action! ". Here, the author discloses the secrets in creating visions, goals and plans you need to turn your attitude into action. Bad attitude he says comes as a result of either the emotional baggage we carry from one stage of life to the next or as a product of our fear of the future. So we ought to deal with it. In order to succeed in life, Harrell pointed out that we need two things; 'purpose and passion'. Our goals must be as a result of our purpose and passion. Those who don't understand the importance of goals are always running into walls.
Keith Harrell uses his success story to motivate individuals who happen to be knocked down as a result of their bad attitude. Many of the bad things that happen to us are as a result of our negative internal dialogue. No need searching for the sources of our problems, they are just within, said Harrell. So we need to assess our attitude and start taking positive actions. To know whether we are suffering from negative attitude, Harrell brought out an attitude assessing procedures with likely questions usually asked by people with poor attitude.
It is not the destination that matters but the journey. As you set your goals and direct your passion, keep a deadline. Keeping a deadline will motivate you to put your best effort towards achieving that dream. It is important you have a game plan to direct your course of action. Keith Harrell also emphasized on the relevance of having a goal model. That is, someone who has achieved similar to what you intend to achieve. No man is self-made, people, situations and circumstances contributes to our success.
To conclude, strange things happen when you leave your comfort zone and turn your attitude to action.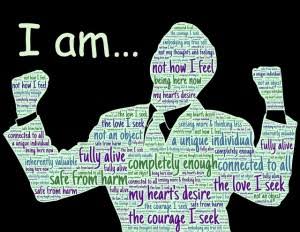 Image source: pixabay.com