How I made $200,000,000 in the Stock Market by Nicolas Darvas. - A Review of a Stock Market Classic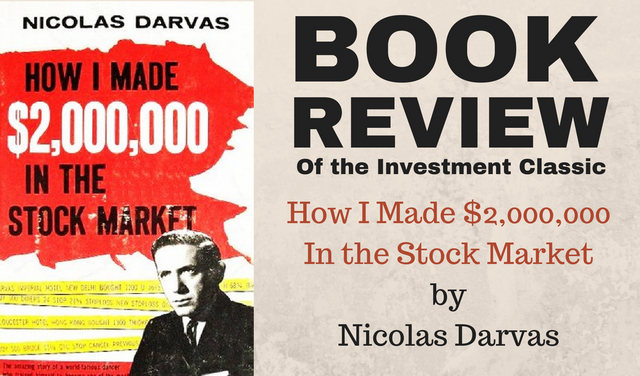 This book is easy reading and written from the perspective of a person who was not a Wall Street investor but a professional dancer and yet he was someone who learnt and improvised the hard way till he reaped enormous success.
While this book is over 60 years old, the principles of what Nicolas Darvas followed when it came to building his fortune, holds good even today. Here are some quick snippets
His first set of rules that he set for himself after his initial failure
I should not follow advisory services. They are not infallible
Brokers advice can be wrong.
Ignore Wall Street sayings how noble and ancient they are.
Do not trade Over the Counter stocks
Do not listen to rumours
Fundamental approach is better than gambling.
Nicolas also did a lot of analysis on his losses and based on this came up with further tuning of his strategy to pick stocks
Objectives for buying:
Right stock
Right timing
Small losses
Big profits
Tools to be used:
Price and volume
Box Theory
Automatic buy order when the stock touched a specific price
Trailing stop-loss
So without getting into further details, here are some quick takeaways for the reader:
Don't get addicted to a stock and be emotionally detached from it.
Using Trailing stop losses.
Get into a stock when it is on the uptrend and moves outside the box on the upper end - the box in today's terms can thought of as resistance and support levels.
In a bear market, it is wise to stay in cash because you will eventually get to buy good stocks at discounted rates when it's on the move again.
Stay away from tips - most of the time you end up getting the tip only once it's been factored in.
Overall this is a great read - and without the overbearing jargon of wall street analysts, the book is something even novices can understand.
Overall Rating : 5/5
PS: This review has also been published by the author on https://www.goodreads.com