Big Bad Wolf is coming in Davao and a recap for my experience at Big Bad Wolf Cebu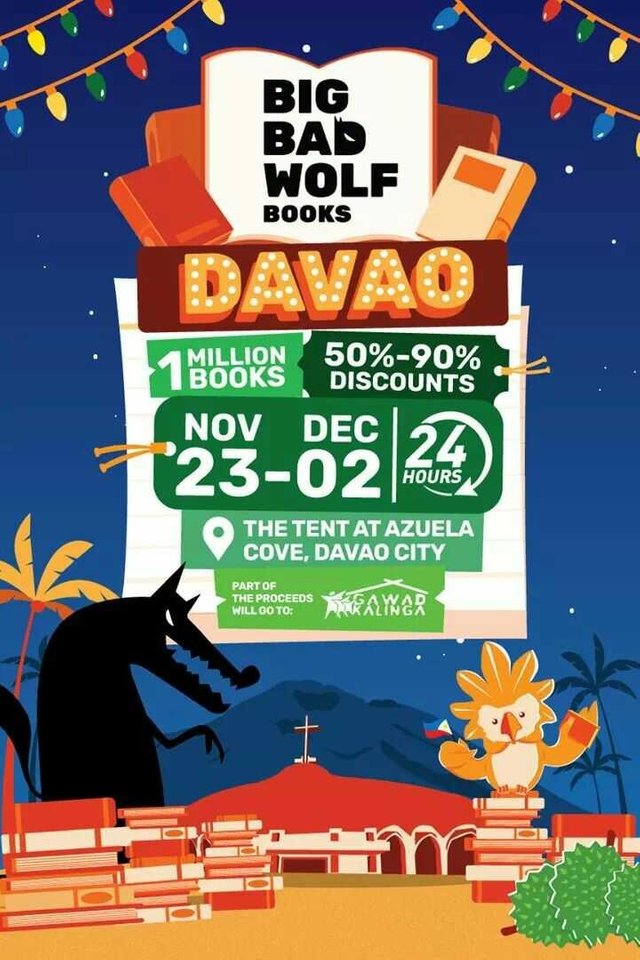 Big Bad Wolf is back here in the Philippines with their exciting stories!
After a successful sale at Manila and Cebu last February and July, Big Bad Wolf is now ready again to dissiminate amazing stories through their affordable books in Davao at Azuela Cove, Davao City Philippines on November 23 to December 02, 2018.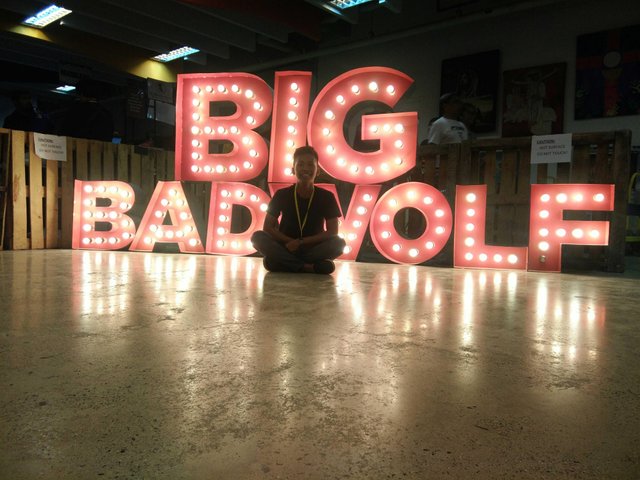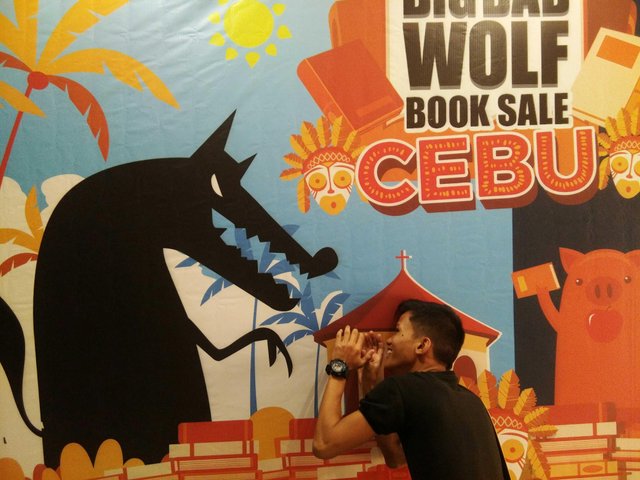 Last July, BBW came in Cebu to encourage Cebuanos to read and I'm so grateful that I am chosen to be one of their staff to cater those bookworms. It was such an amazing experience I've had in my life. Though tirey, yet awesome because of different aspiring books which will enhance not just your vocabulary but also your perception in life because of the great lesson it renders to readers. I had also the chance to buy in much more affordable price because of the benefits I acquire as one of the staff and the discipline I learn throughout my entire journey. For straight 17 days of transporting from our home to the setting and getting back home very late in the evening, I figure out that work is uncomparable than in studying. You must know your limitation and learn to follow their regulations to sustain your job. The experience pushes me so hard to socialize and communicate both costumers and my co-staff inspite of our different characteristics and I learn also to budget my earnings.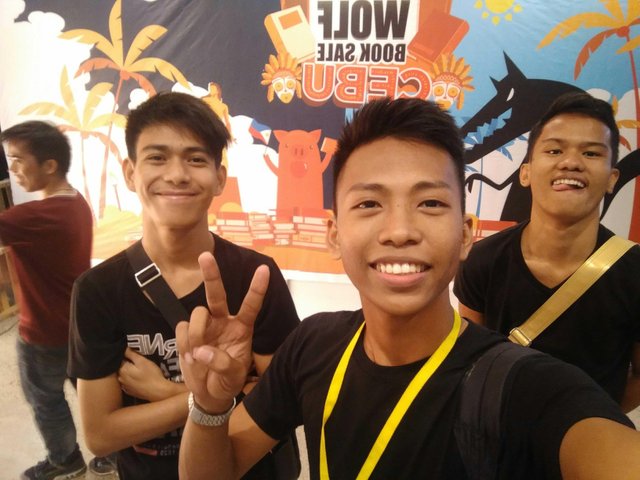 Generally, Big Bad Wolf done such nice things in my life that brings me knowledge about different aspects in life.
For those Davaoenoes, grab the opportunity and spent time to shop and learn through Big Bad Wolf's books.
Hurry! Tell your friends and family that the most talked about book sale will be at The Tent at Azuela Cove, Davao City from November 23 - December 2, 2018. The admissions is FREE and is open 24 hours!
Don't miss your chance to grab the books you love for 50%-90% off regular prices!
💸 50%-90% DISCOUNTS
🔥 23 Nov-2 Dec 2018
🕒 24 Hours
📍 The Tent at Azuela Cove, Davao City