Open letter to Mr. Haruki Murakami
I guess everything is all right in your world, clean and organized like almost all your calmed-nature characters that I´ve read, but with a heavy-duty brain gear working silently in the skull´s depths, coding and decoding. I´m not going to treat you with the same familiarity that I use in my "Open Letter to Mr. Stephen King", I know you don't like that kind of stuff. Even though I want to tell you a few things and this is a great platform to do it. Too bad I can´t make you some coffee with a little bit of brandy, to honor the tradition and transport you through this beverage to my fiery land of dust and sun. So, let´s begin.
First of all, I got to know your books thanks to my wife @blankcanvas86 who told me about them when we were dating, I think eight or nine years ago. Since that moment (the first one I read was The Wind-Up-Bird Chronicle, what a way to start!) something has been activated in my brain. Do you know what I mean? At the beginning (when I was about halfway into the book) it was just a subtle feeling, like I would never again see novels in the same way… As time went on, the feeling grew and became palpable. Even without having read any other of your books by then, I already knew that you were going to become one of my favorite writers.
Because you know something, or intuit something: an untellable, cryptic device that is maybe inside our minds or hiding under a pebble in the bottom of the revenant river that we all remember having visited in our deepest dreams. You know it, right?
I also must say that these books helped me a lot when I somehow felt weak, uncertain or emotionally damaged. I can assure you that they have a healing aura, a huge, powerful soothing effect.
On the other hand is the book "Hard-Boiled Wonderland and the End of the World", an absolute masterpiece. When I finished reading that fantastic story I realized what was the "mechanism" of that thing hiding asunder in the middle of our brain. I feel it, too. You´re definitely not alone, my friend Haruki. I´m so grateful to you for writing all that down, for having taken the time to decrypt and decode to perfection (at least up to where you can be "perfect" in these areas), and to share all that knowledge and experience with us. Domo Arigato!
Now I don´t get tired of recommending these books to anyone who crosses my way. I know that not everyone would see what is implied there, but thrust me, your perception of reality will change forever.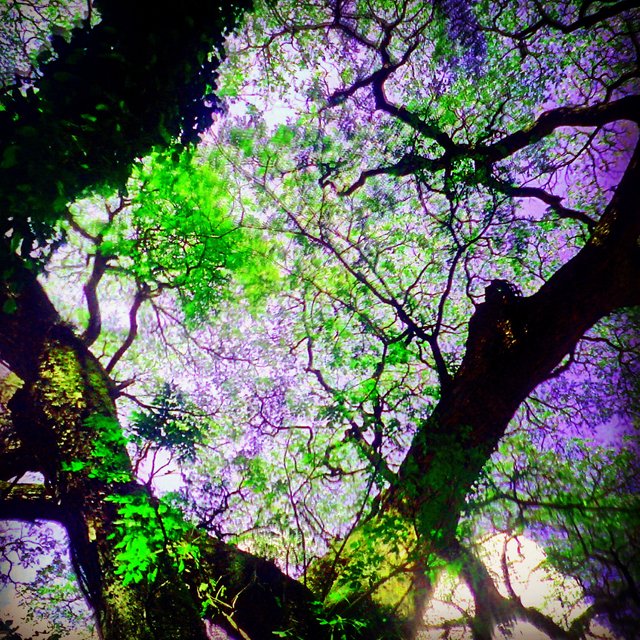 This picture is from my personal Instagram Account