Eating The Forbidden Fruit - Roland Sato Page
Newly ordained author, Roland Page, is preparing to release his forth coming fictional novel "Eating The Forbidden Fruit". The St. Louis Mo. native will be telling his story of a police officer convicted of federal crimes related to his childhood street affiliations. Take a personal journey with the author as he confesses his immoral behavior lead to criminal acts. It's a fusion of drama, urban crime, humor, and romance all rolled into one. One thing for certain you can't run from sin for karma is much faster. Read how he searches for an explanation for where he failed his family and friends yet the support of his family helped him fare through the storm.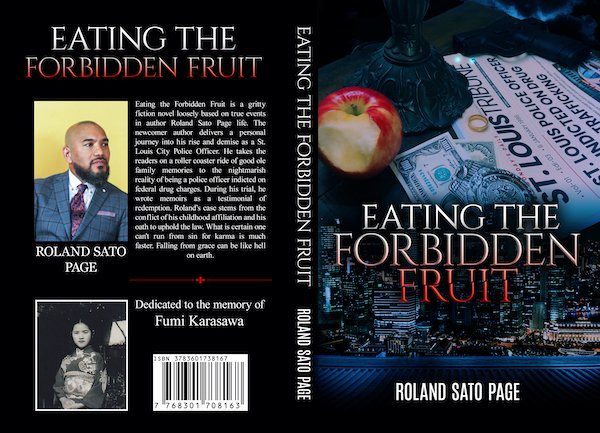 Roland wrote the novel as a therapy for his depression. He was diagnosed with Lupus several years ago which hindered his performance as a famed tattoo artist in the St. Louis area. Pearl Gallery Tattoos is the company he founded over 27 years ago located in the downtown area. With tragedy comes blessings for once he was stricken with the incurable disease his sons took over the businesses allowing him to pursue a newfound passion. From body art to author is still a way for Roland to express himself. The author recently lost his mother who is from Osaka Japan to cancer, therefore, he's motivated to use his success to assist an individual who is indigent to acquire natural ancient orient remedies for illnesses.
Be on the lookout for this highly anticipated book in early 2020. Roland is certain that his readers won't be disappointed with his story of true-life karma. For more info follow his fan page: