Hi everyone,
Today we had a bad weather in Bucharest... raining all day, and it started to get really cold during the night (just 9°C when I'm writing this post).
Therefore, today it was the time for me to prepare my heating system: two Ubuntu computers with powerful graphic cards. I freshly installed them with Ubuntu 16.04.03 LTS and Boinc 7.6.31, attached them to the World Community Grid project, spent some time to properly setup a Gridcoin wallet on one of them. Unfortunate, my wallet is empty, and from what I read so far, I need an initial amount of GRC in order to start the Proof-of-BOINC mining.
Would be great if someone from the community can either donate or borrow me some initial GRCs (my address is: SGzNgzWqBgVdJmgrUJHkYNGyrED3mNyyVq).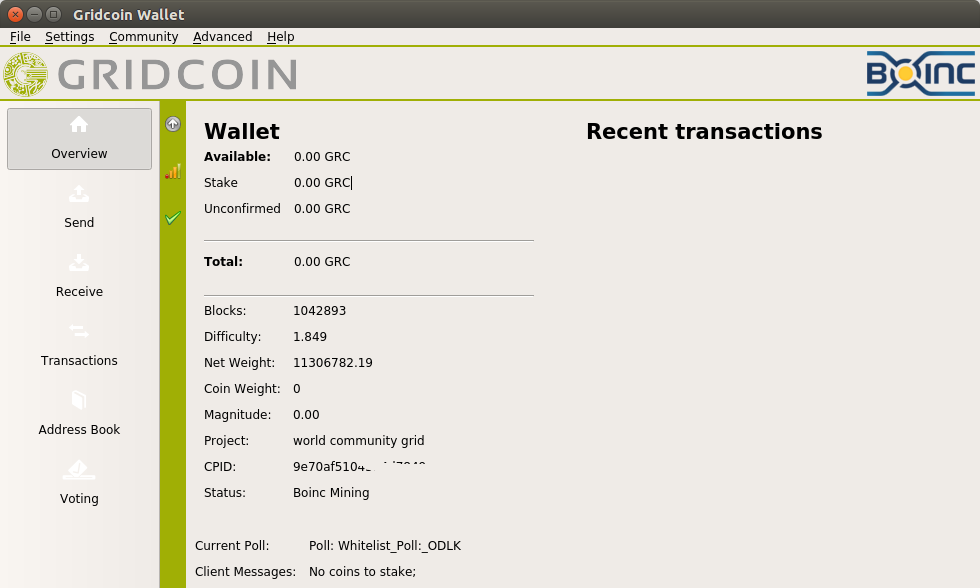 The CPUs will be loaded with the World Community Grid, as I really enjoy contributing to all their research projects. The big question is what to do with the graphic cards (I have two Radeon 7990): mining some new cryptos, or just donating the computing power to some research projects? The bet of this year: will the GRCs pay the electricity cost? If that's the case, this will be a free heating source for the upcoming winter...