Hi everyone,
During these days, World Community Grid has been running a Beta Test for their Smash Childhood Cancer project due to Android workunits results being invalid (Beta test discussion over here).
I love to participate in Beta Tests and this is no exception. What I didn't expected was to receive such amount of Android workunits that it made me reach to 180 days of runtime. Because of this, I received the Ruby Badge for Beta Testing:

These are my stats up to this point of the day: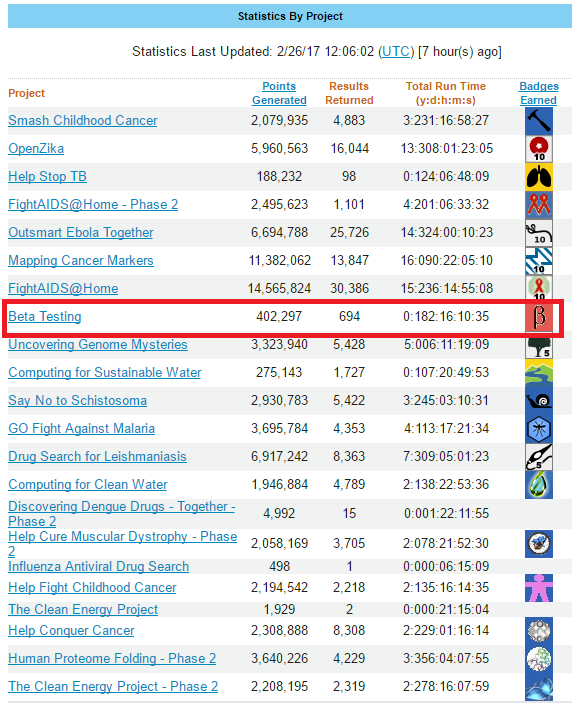 And these are my Android devices running BOINC and participating in World Community Grid: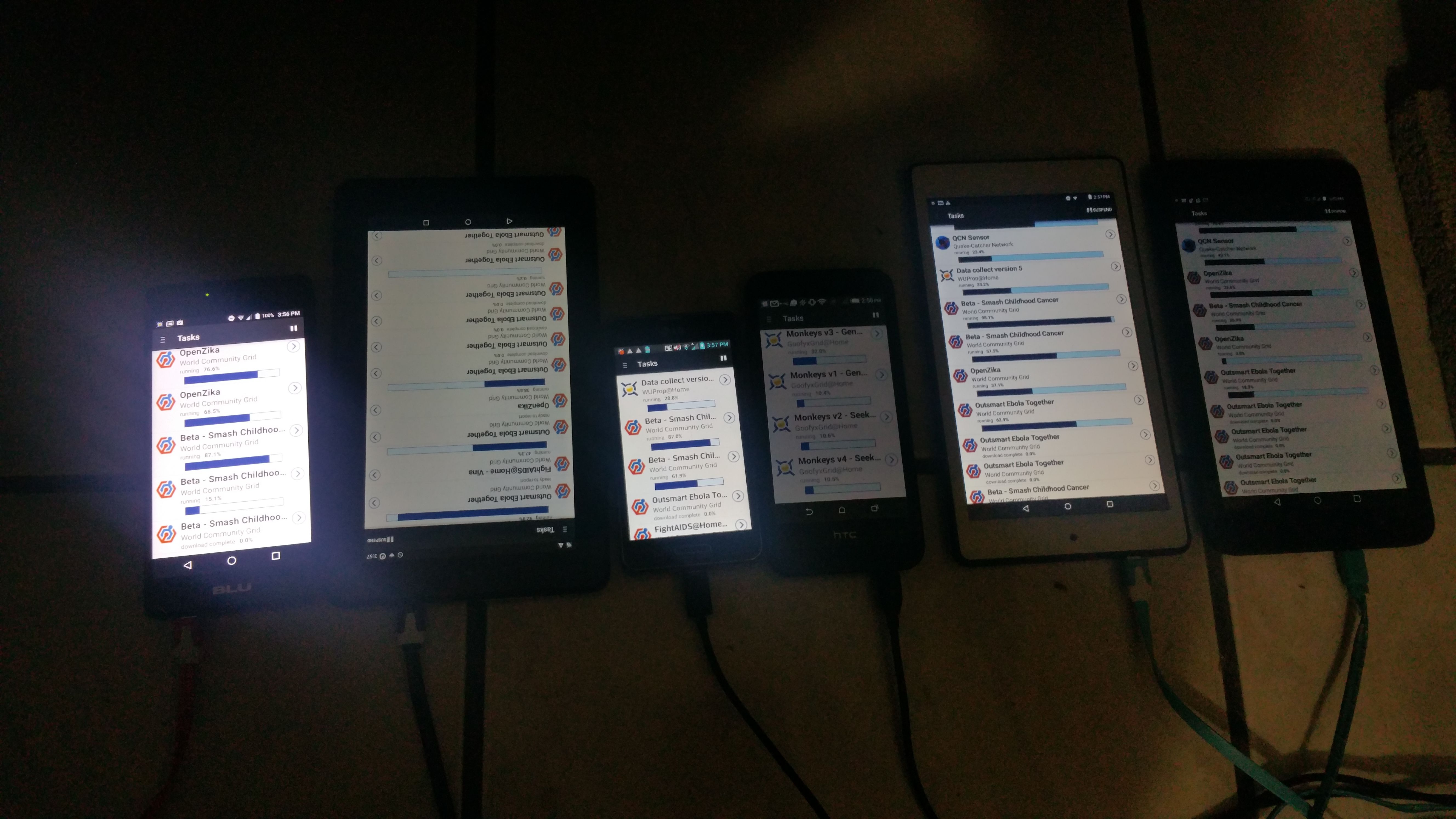 To learn more about World Community Grid and their research projects, you can visit their website over here: https://www.worldcommunitygrid.org/
Thanks for your attention!