Hi everyone,
Today, I received my Emerald badge for the Smash Childhood Cancer project from the World Community Grid. It took me 3 days to get the medal!


The Emerald badge is awarded for running a project for a year . The next badge is the Sapphire badge awarded for running a project for 2 years. Then, after the Sapphire badge comes the Diamond badges which are awarded after running a project for 5, 10, 20, 50, and 100 years.
Below you can see my stats up to this point: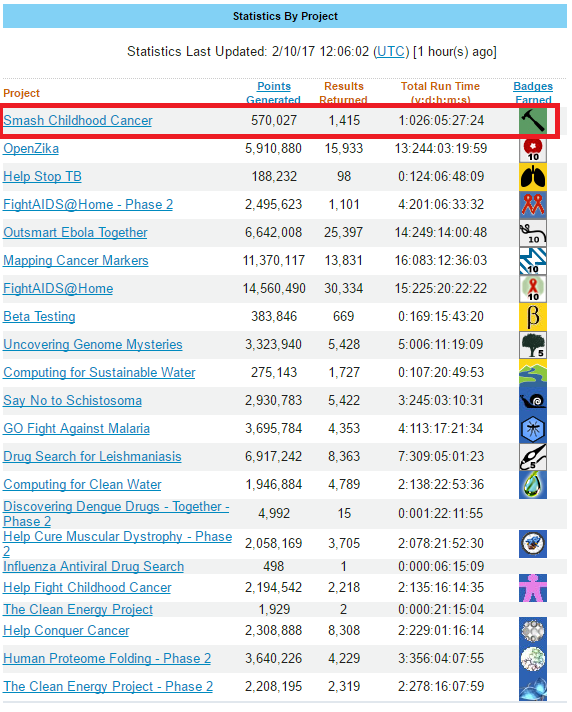 I'll keep you all informed when I get the Sapphire badge!
To learn more about World Community Grid and their research projects, you can visit their website over here: https://www.worldcommunitygrid.org/
Previous badges notices: