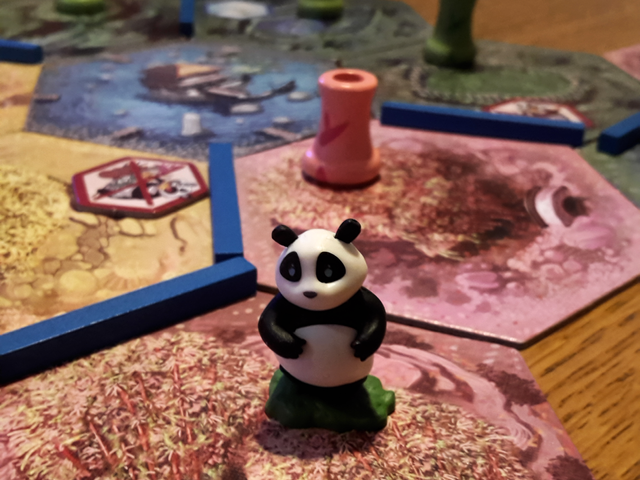 Yesterday was the first Tuesday of the month so we were back at The Library Pot in Richmond, West London, for games night.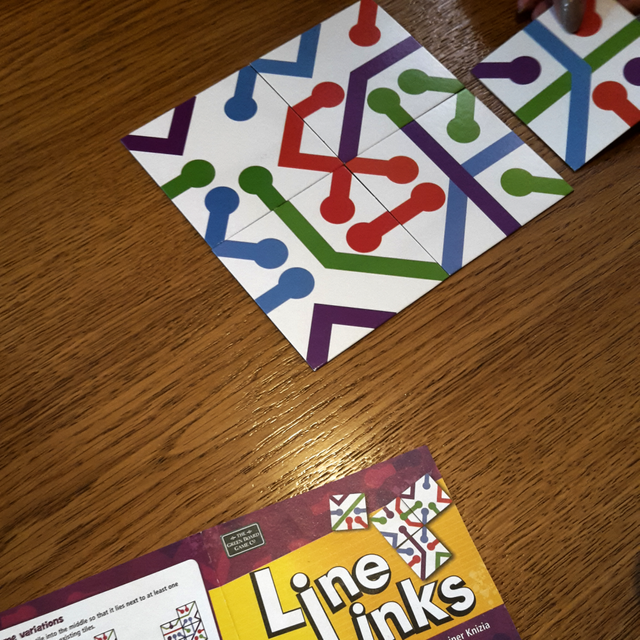 My choice was Line Links, a nice quick ice-breaker. Play tiles to make lines of colour - the longer the line the more you score. not having to worry whether all the colours match makes it easier to place the tiles but harder to find the best scoring option.
Janet won.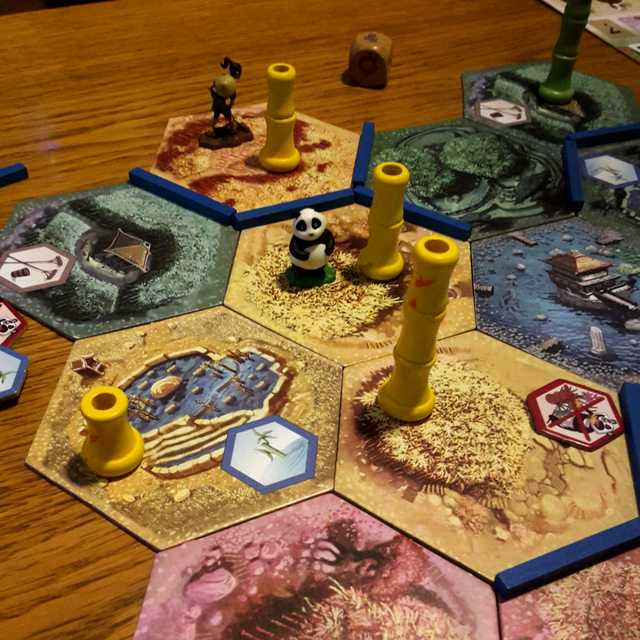 Janet opted for another try at Takenoko, aka The Panda Game.
Lay hexagonal plots of land and grow bamboo on them. The blue logs are irrigation channels, as bamboo needs lots of water. The gardener moves around growing the bamboo, aided by fertilizer, but hampered by the pesky panda who's always hungry! You get points for particular layouts of plot tiles, bamboo you can grow and bamboo in the panda's stomach.
This is a really great game - there's enough random elements to keep you guessing and change your tactics. I think I'm on the verge of buying a copy.
Janet won.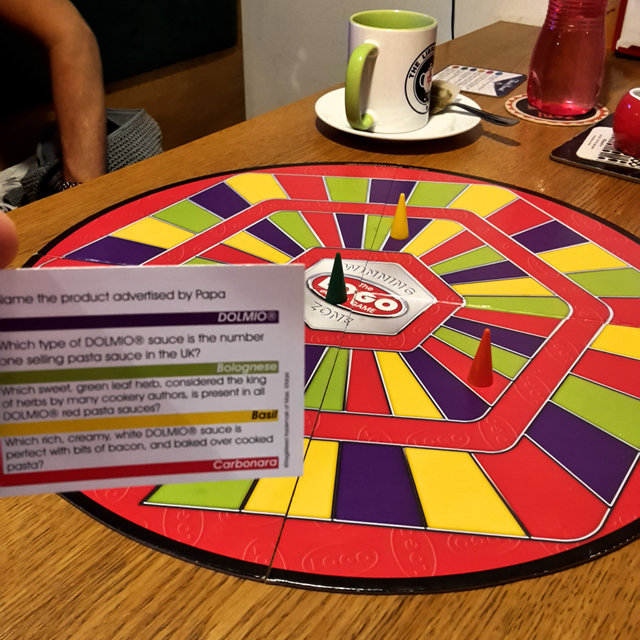 Henri chose The Logo Game. Given that two of the three of us weren't born in the UK (but had lived here for nearly 20 years) and the one that was born here doesn't watch commercial TV, this game took longer than it should have. A trivia game where you answer four questions on a card to slowly move forwards based on the question colour. I like that mechanism as it is quite random and can allow the lead to change without warning. The questions ranged from 'guess the brand of the logo' to identifying the colour of a jelly baby by its name (who cares? you just bite the head off!).
It was okay - I don't like trivia games much and this is an advertiser's dream - make people think hard about brands they normally wouldn't. My socialist soul was very disapproving, but then...
I won!
A word about the Library Pot - they are always welcoming. On weekdays there's no cover charge but they do ask that you buy some of their very nice Japanese-inspired food. We had a meal and drinks for £25 a head and played some games that made us laugh. Can't ask much more than that.