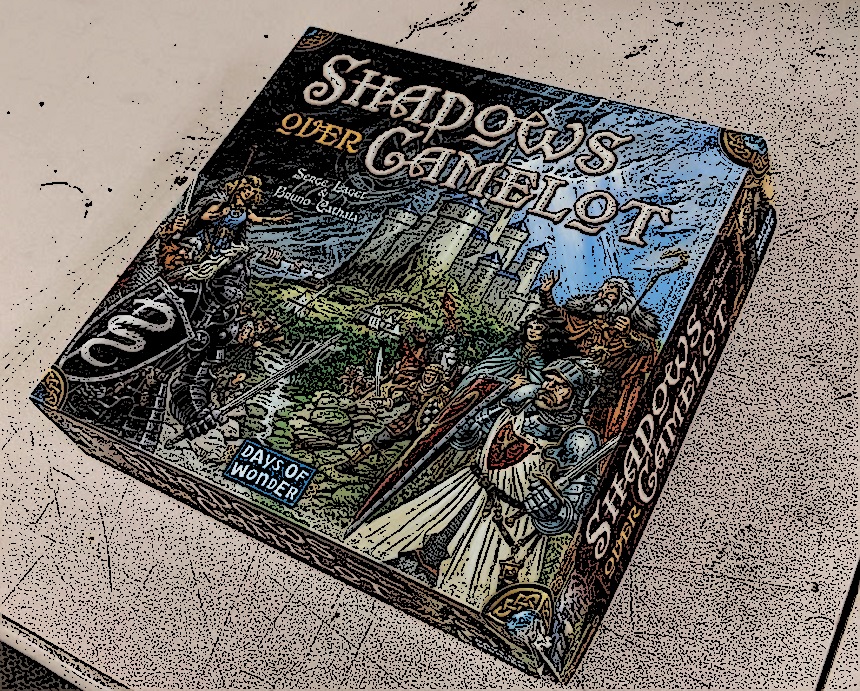 My brother just gave me this game he picked up at the local thrift shop.
I've played several of the Days of Wonder board games including such titles as Ticket to Ride, Memoir 44, Smallworld, and Catan, but I've never played this one.
I'd love to hear your thoughts about it if you have ever played it.
Also, my question of the day,
What is your favorite board game?
Tell me which game and why. The best answer in the next 24 hours will get a full upvote on three of their posts (my choice which--because I refuse to upvote trashposts or offensive posts).
I'm a huge board game fanatic and love family game nights so I'm pretty excited to play this one over the weekend. We are supposed to get hit by a pretty decent snowstorm so it will be the perfect weekend for a bit of gaming.

**Picture taken by me with my phone. All rights reserved. You may not use these images without express writtten permission from @bigpanda.
Resteems much appreciated.
Follow @bigpanda for more flash fiction, book reviews, contests, and even a bit of crypto.