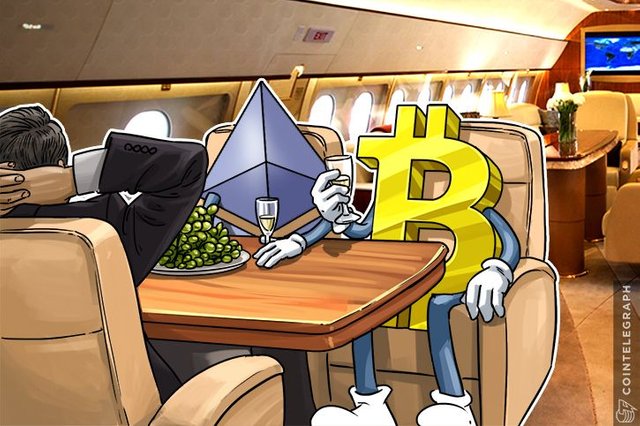 Cryptocurrency supporters likely believed it was only a matter of time. While widespread adoption of digital currencies as investment vehicles has generally been slow, particularly among traditional financial institutions, a number of prominent wealthy individuals have recently begun to make the switch away from older modes of investment. A report by ETH News suggests that the billionaires come from within and outside of the cryptocurrency space, including prominent names like Kik founder and CEO Ted Livingston, Michael Novogratz, the major hedge fund player, entrepreneur Mark Cuban, and investment guru Tim Draper. Could this signal a broader turn toward cryptocurrencies as investment options?
More Investment Decisions Revolve Around the Blockchain
As these prominent investors become more closely linked to blockchain-associated digital currencies, some analysts have suggested that it reveals a growing efficacy and efficiency in the crypto space. Cryptocurrencies are increasingly seen as safe places to store value, as worthwhile means of diversifying assets, and as the building blocks for marketplace-altering platforms and businesses.
A Variety of Business Approaches
Of the billionaires listed above, Livingston has publicly revealed plans to launch a development space called the Kin Foundation, relying on an Ethereum-based token to overhaul the advertising world. Draper has recently bought up a sizable share of Credo, a new token which aims to fight email spam. Cuban has revealed intentions to be a part of the ERC20 token generation event for a token called UnikoinGold. Cuban tends to view his investments with regard to the possibility of mass adoption, perhaps indicating his view that cryptocurrencies are primed to take over a wider portion of the public investment realm. At the same time, Novogratz has speculated that the cryptocurrency market could continue to blossom into unforeseen heights. He estimates that the market could be worth $5 trillion in the coming five years. The former hedge fund manager has said that he retains about 10% of his net worth in cryptocurrencies.
The future of cryptocurrencies is an uncertain one. A market correction just weeks ago sent prices plummeting, reminding investors of the high degree of volatility associated with the space. Initial coin offerings have become increasingly widespread but have often failed to deliver tangible products, with many companies cashing out their funds after the ICO so far. And speculation about bubbles and pump and dump schemes continues to play a role in preventing cryptocurrency adoption from becoming more widespread. Nonetheless, some of the most prominent individual investors have turned their attention and, perhaps even more tellingly, their money toward digital currencies and their related applications. Could this suggest the beginning of a broader trend in that direction?
Originaly from www.investopedia.com