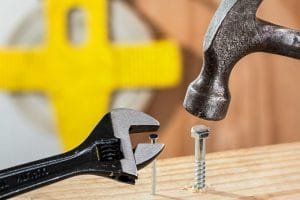 https://www.pexels.com/@pixabay
Many of us who have been online for any amount of time at all, eventually think we should have our own website. I think deep down inside all of us bloggers is a writer waiting to come out, that doesn't mean we are either a good writer or not.Or we are just a writer wannabee.So we naturally think we should have our own site to showcase our work.This is not necessarily a bad thing, it just can be a very time consuming and problematic thing.
Expensive in the fact you have to buy hosting and a domain name. Many hosting companies have great deals, but you also have to consider a few things before you decide to go with a certain hosting company.
You have to consider how good their support is if you should have a problem, and also, you want to know how reliable their servers are. In that, I mean the place where your site is housed. If their servers tend to break down frequently, you could be loosing a lot of visitors, and worse, if it's some sort of e- commerce site, you could be losing money.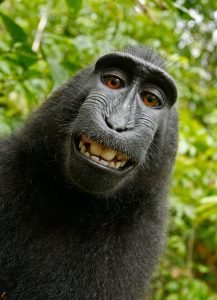 Not a Pro Website Designer
The problematic part of having your own site is, do you know how to build a site? If you don't, you can hire a professional to build and design it, which can be very expensive. Or, if you aren't in a hurry, can follow direction well, and enjoy fiddling with things, you can build your own.
There are hundreds of tutorial videos on YouTube to show and teach you how to build a wordpress site.Some good, some very bad. This is a major problem with YouTube, too many cooks, not enough batter... in that I mean there are many people who have uploaded tutorials, thinking they were going to make money off of them, so they basically just through something together. There are those who actually are experts, and offer their vast knowledge, because they feel they should give back to those who supported them in many of their different online endeavours.
Since you are reading this, I will post a few links at the bottom of this post, should you decided to go the DIY route. They are all experts, and very good teachers.
Now, if you should decide to go the DIY route, there is one thing that can save you money and frustration. It is a platform called DeskTop Server, which allows you to build three Wordpress sites (free version) right on your computer. It's almost the same as having your own Wordpress website, but it is housed right on your computer desktop! You can use all of the themes and plugins available to build your site, or sites, and once you have mastered "your craft" you can upload that site to a hosting platform!
I was going to make a detailed video tutorial on how to use DeskTop Server, but like I said, there are just so many vids on YouTube, it's very hard to weed out the good from the bad at times. So I have posted the below vid for you, It will explain DeskTop Server, and how to install and setup your very own website on your desktop.
FREE WORDPRESS TUTORIALS FROM THE EXPERTS!

If you are a Wordpress user, I highly recommend this gentleman. He is literally a fountain of information, with plenty of YouTube Tutorials. Check out Adam Priesers Channel today!

Ferdy has a lot of great website building tutorials, and many center around the use of a new page builder called Elementor. Lots of great instructional videos.

Darrel has many tutorial videos, and if you are interested in ecommerce, he's your man. Lots of video tutorials! He makes the learning process simple and easy!
---
Posted from my blog with SteemPress : https://skiponlinenow.com/so-you-want-your-own-website/
---