No, it isn't.
As I learned from my Malaysian acquaintance the other day, she and her mother always eat out since it's cheaper than cooking at home. Today we made the painful experience that she was right.
Nein, ist es nicht.
Wie ich von meiner malaysischen Bekanntschaft letztens erfuhr, gehen sie und ihre Mutter immer auswärts essen, da es günstiger ist, als zu Hause zu kochen. Heute machten wir die schmerzhafte Erfahrung, dass sie Recht hatte.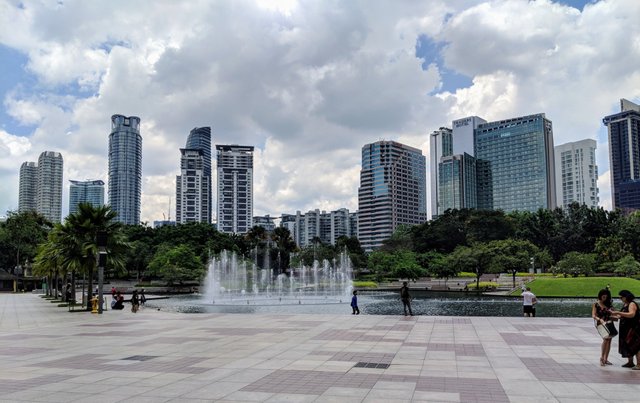 Park in front of the KLCC mall.
Today's grocery shopping was about 85 meals from the eatery around the corner.
To be honest we bought quality food (that our corner shop doesn't have) and made sure it neither was neither stuffed with food conditioner/preservatives nor sold by Nestle or whichever big corporation. Also we shopped at KLCC (mall) where you have rather European prices. Plus I eat a LOT.
Der heutige Einkauf kostete um die 85 Gerichte des Lokals um die Ecke.
Korrekterweise sei erwähnt, dass wir qualitativ hochwertiges Essen (das unser Laden ums Eck nicht hat) gekauft haben, das weder mit Konservierungsmitteln noch Geschmacksverstärker versetzt, noch von einem Großkonzern wie Nestle ist. Dazu kauften wir im KLCC (Einkaufszentrum) ein, das eher europäische Preise hat.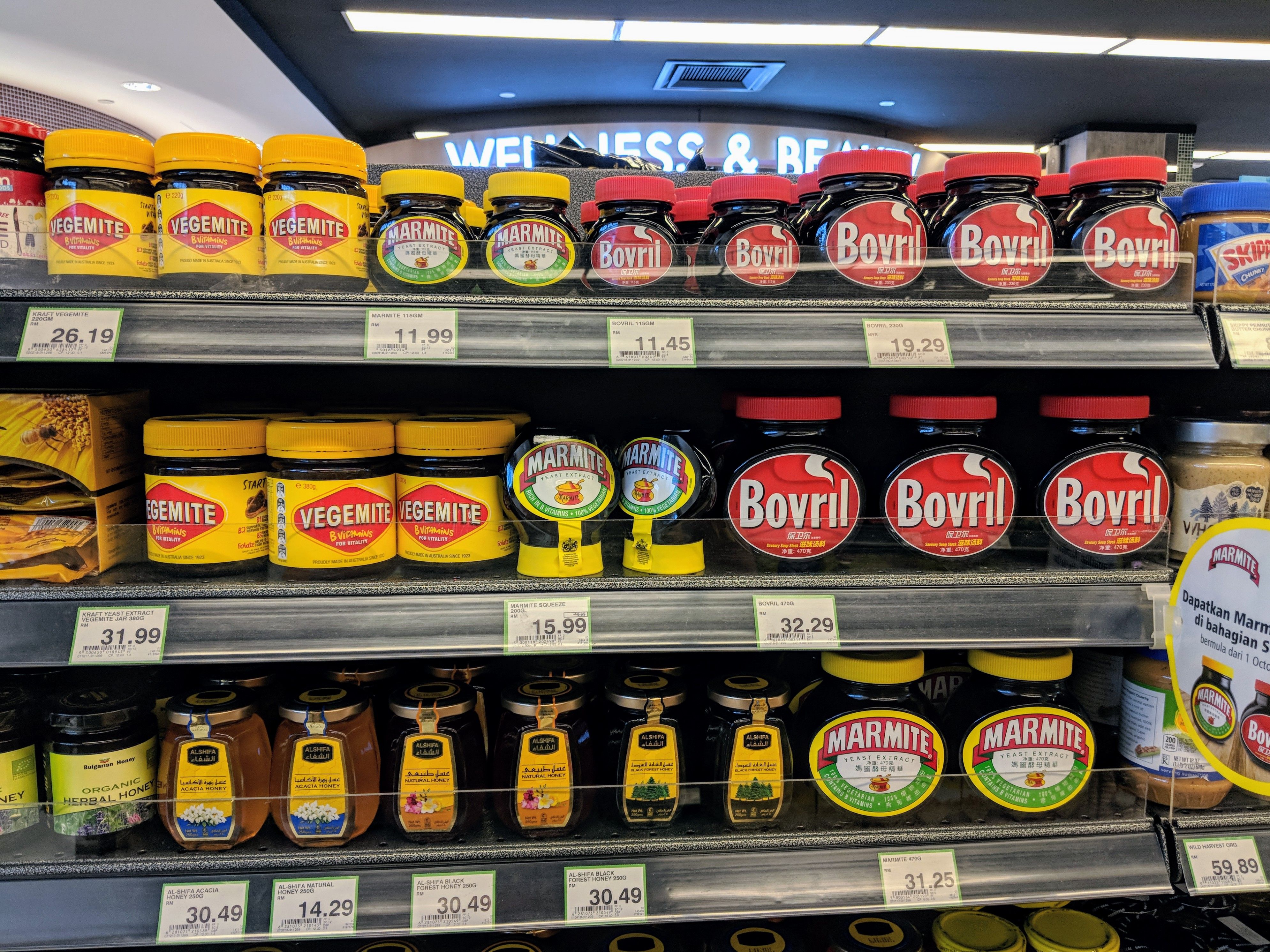 Not Australia, Austria! Ok, I'll admit: I love Vegemite - it was the reason for going to the mall.
After the grocery shopping ate a big amount of the daytime, we went straight for an intense workout, then boiled ourselves in the sauna and are now boiling some nosh to be eaten after I send this post.
Nachdem das Einkaufen viel Zeit gefressen hat, gingen wir danach gleich ordentlich trainieren, kochten uns in der Sauna und kochen nun unser Futter, das nach dem Abschicken dieses Posts gegessen wird.
The Inside Travels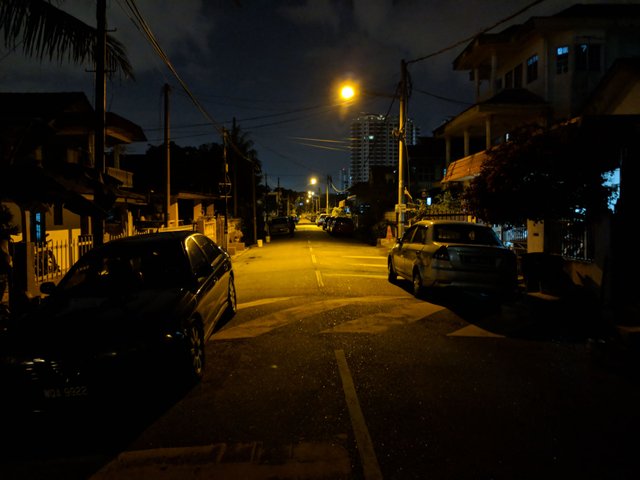 That's my hood. :)
As I told you yesterday I had an ongoing war going on the inside from which I recover with lots of sports. So every morning I get up and go running for 20 minutes (I've got to keep it short n crispy so I don't lose mass) and then occupy my mind with learning.
I had to acknowledge that my current time management needs some proper improvements; also the reason this Inside Travels ended up rather shallow. Fixing this up should help me get stuff done! :)
Wie gestern erwähnt, trug ich einen Krieg in mir aus, von dem ich mich mit massig Sport erhole. Jeden morgen nach dem Aufstehen geh ich 20 Minuten (muss es kurz und knackig halten, damit ich nicht abnehme) laufen und okkupiere meinen Geist mit Lernen.
Ich musste mir eingestehen, dass mein aktuelles Zeitmanagement stark verbesserungswürdig ist; auch der Grund weshalb diese Inside Travels eher oberflächlich ist. Drückt mir die Daumen, dass ich das schnell hinbekomme! :)
---
Hope you had a good read! Always happy about feedback.
Photos shot with: Google Pixel 2 (Smartphone)
More pictures on Instagram ☺
You find every other Steemit blog post in chronological order right here
All the best,
yourmate :)