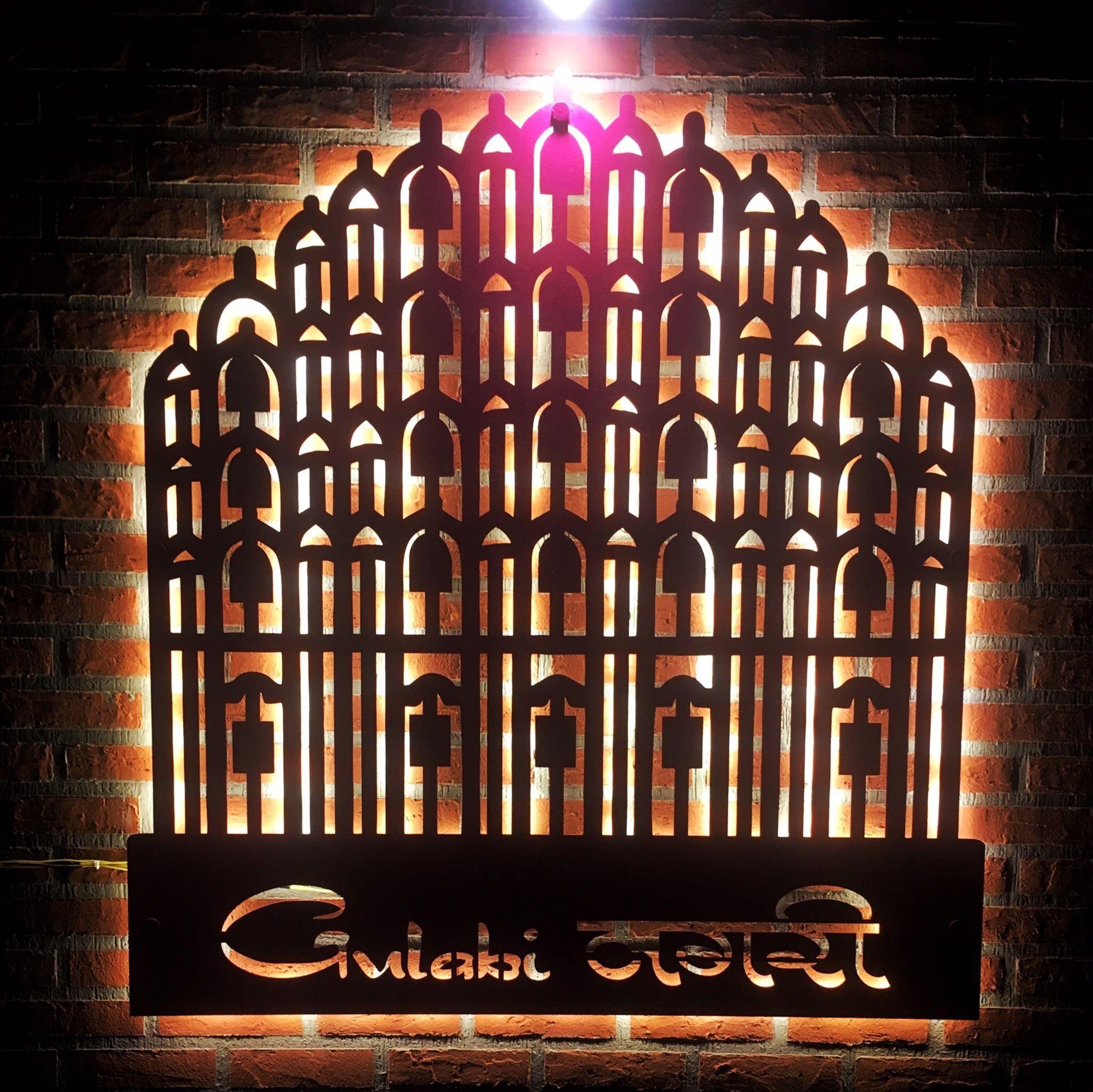 A few days back, I had been to this place in Jaipur. It is called "Gulabi Nagri" which means Pink city. It is a beautifully built fine dine restaurant and is a huge place. I also shared the picture of this place in my earlier post. You can check it out here to read more about the restaurant.
You can call it an installation or an artwork, which was placed at the entrance of the restaurant labelling the name of the restaurant. I found it very creative and unique in terms of giving out the full essence of the restaurant in this art installation.
Hope you guys also liked it.
Thanks for reading.
If you like reading it, kindly give it an upvote and resteem it with your friends.
Follow @vinayakgupta
————————
Have a wonderful day ❤️
Peace ✌🏻