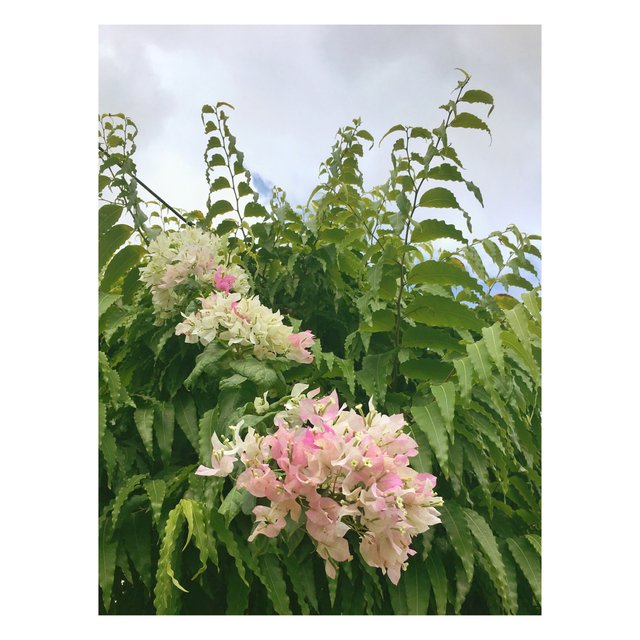 ---
I don't generally post pictures of flowers, but here is an exception. This is my first picture of flowers I ever clicked. I am not fan of clicking pictures of flowers and it is not that I don't like flowers. Flowers are very beautiful and I like to admire them with my eyes only. You must be wondering now so why the hell I clicked this shot. So, here is the reason.
Usually it happens, whenever you get a good picture of something which you are very proud of, you start to think that why don't just show the world what an amazing shot I got. That's what happened to me here. I was on my way to office a few days back and saw the bunch of these beautiful flowers. I immediately took out my phone and captured it. To my amazement, I got a pretty good shot with perfect light, green background and the good colours of the flowers. Although the colours do not look as good they were in real but the photo as a whole came out pretty good. Do you like the picture? I don't know the names of these flowers but definitely love to know if anyone knows.
So, now you know why this is an exception. I wanted to show off my photography skills to you and make you all jealous. Lol! :p
Hope you enjoyed reading it.
Thank you!
If you like my work, kindly give it an upvote and resteem it with your friends.
Follow @vinayakgupta
————————
Have a wonderful day ❤️
Peace ✌🏻
---