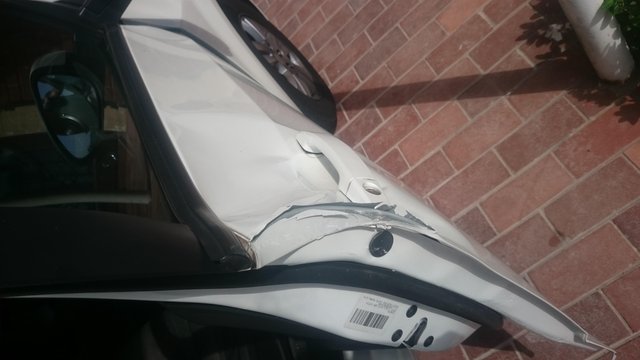 How did it Happen?
Not completely sure, wanted to reverse the car only slightly so we could sit under the undercover parking, put the car in reverse and it jumped, not thinking this would happen, I didn't close the door as I literally only wanted to back up one meter....and then BANG! door hit the pole!!!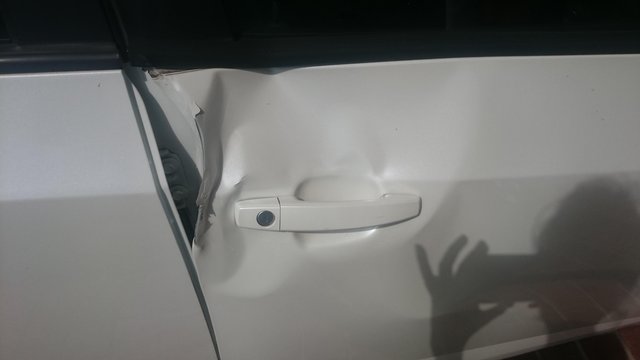 In a brief moment we just stared at each other, then I started shaking and my husband started freaking out! The door can't close, so now we can't drive anywhere.
Finally Got it closed...
Now the panelbeaters can't get it open without causing more damage, now needing to replace the door!!
Flip!!!!!
I feel sooooo bad. First our house burnt down and now this, not like we are in a financial position to get this fixed 😭
Sigh....
With Love

Team South Africa banner designed by @bearone