Chapter 2
5 months in Tummy
It was December 2017. I felt even more nervous as it was the second time my wife had ultrasound checked to see baby's development, health, well being, and important of all, sex, something we had been looking forward to because we were always asked if we prefer a baby boy or girl. It didn't sound quite right to us and people in general I believe because we cherish our baby no matter what sex. To be frank, my wife and I didn't actually have any particular preference of which sex we wanted our baby to be. All we want was just wishing our little miracle to be healthy and strong. However, before knowing the real sex from the doctor, we, the whole family, had anticipated the sex of the baby, and made assumption based on certain references accordingly. To exemplify, one of the family members said the baby must be a boy since she had a dream, seeing a young boy asking for shelter in our family. And others made other claims. They are very superstitious I would say. Actually, it was kind of fun discussing and predicting that. We were more than contented to get to know that our baby was a girl. Again we were almost in tear seeing our baby through the ultrasound. Though it was not so clear, yet we deeply felt that her face and her body looked strong and vigorous. We didn't know, but she was just perfect. Again, the news was permeated throughout the entire family like a bullet out of a gun.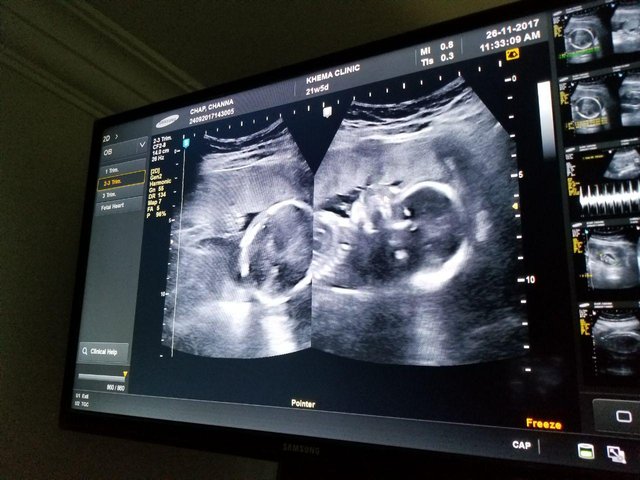 Ultrasound
Although we kept feeling the growth of our baby from day to day, I never forget the fact that the mother's tummy was also getting bigger and bigger too. For good things, at this stage, the mother was able to do different things compared to the early stage including going for a vacation, eating variety of foods, ect. Thus, we managed to go on a trip to Thailand together with my sister in-law considering it as our last trip before the delivery. Because my wife was pregnant, it was not easy to buy the plane tickets. We need to have medical letter from the doctor, ensuring that going on trip responsibly is allowed so that the airline could sell us the tickets. This is very critical. If the health of the mother is not good, then it is highly unlikely that the doctor would recommend her to go, meaning buying the tickets is also impossible. If we insst, we may need to get ourselves ready to face the consequences. To me, I suggest that those who are expecting need to consult with the doctors very attentively before making final decision. The good thing was, however, we didn't need to queue the line with others. There is priority lane for particular people which pregnancy is also included. It allows us to get faster access from one gate to another.
Fun in Thailand
It was such a wonderful time we had in Thailand. I honestly could not describe everything in here, so I decided to talk about it briefly. We visited only Bangkok as our time was quite short, 4 days and 3 nights to be exact. One thing we love about Thailand is the local food ranging from street food to the ones served in restaurants. Bangkok is like a heaven of food which brought us a fantastic feeling to experience those delicious dishes. Besides, we did go shopping for ourselves, and the extra one. We went to central world, bigC, and others to looks for the stuff we wanted. It was quite tiring actually and we usually came back to the hotel at 5 in the evening. Refreshing ourselves with hot bath, we, then went out for dinner and eventually visited night market at PraThuNam disctrict. Seeing those little cute baby clothes, we can't help to secretly buy a few sets for our baby. We hid it from our parents as they are quite superstitious, believing that it is not good to buy baby stuff in advanced. Browsing one of the baby stores in Thailand made me realized that there is so much to buy to welcome our little babe. Throughout the whole trip, we took so many good photos and videos as well.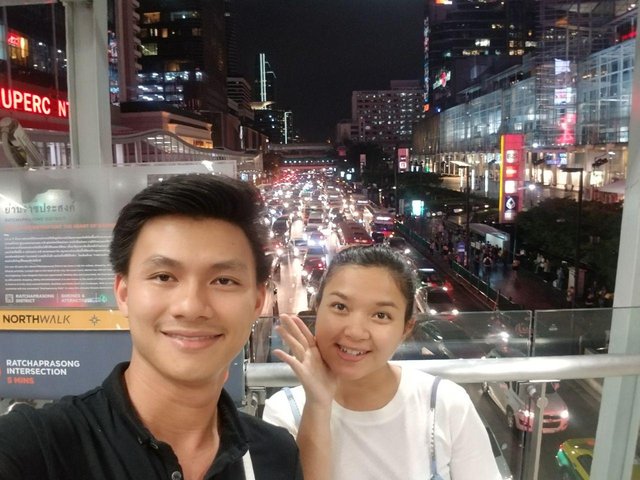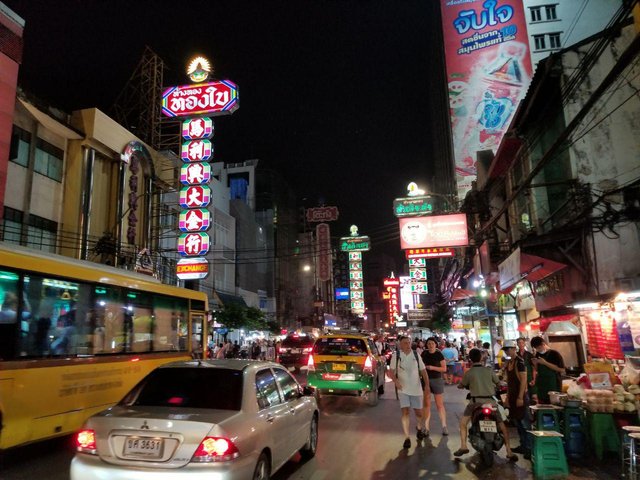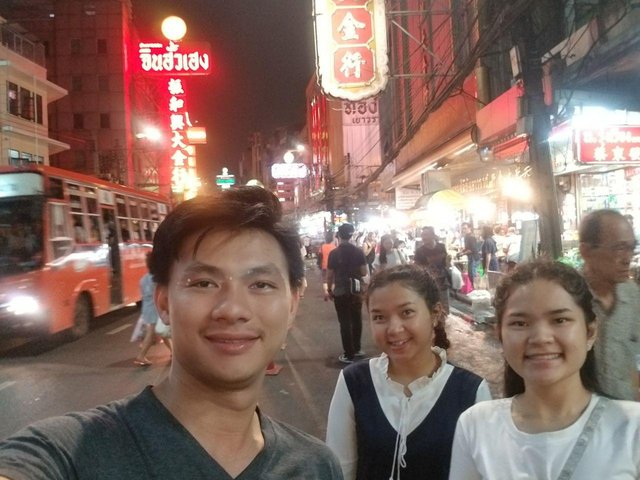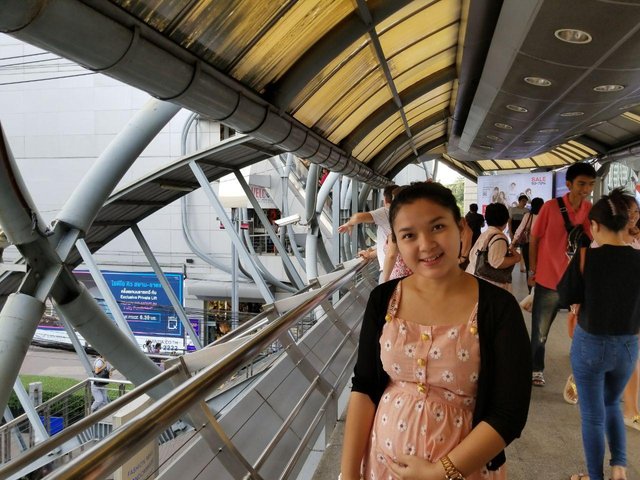 What is your name?
Returning from the trip, we went to the hospital again to check up to make sure the baby and mother were okay and yes they were. In the fifth month, the baby started to kick harder and harder. The mother hurt sometimes, but that can't be compared to the happiness we were about to witness after a few more months long. We truly can't wait to see our baby. We started thinking about the name of our baby. As I am Chinese Cambodian, the baby will take my surname as hers, so we literally needed to search for only the middle and first name. The funny thing was we needed only 2 names for her, one official name and one nickname, but we came up with more than 20 names. Oh god, I think we were too excited to come up with such many names. All of the names came from our ancient book associated with meanings and comparison. We finally chose the name of Ally as the nickname and Tang Vongsariya as the official Khmer. Few weeks later, something was wrong with the name, so…………………
Chapter 3 is coming soon.
Thank you for reading.
Chapter 1 :
https://steemit.com/blog/@tangsammy/life-as-a-father-true-story-of-mine