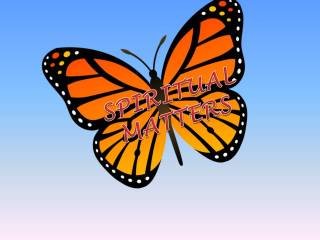 UPDATE: Interesting...I thought by now someone would have refuted my headline. So far, 'lots' of eyes, and zero takers. Could this be an accepted truth?
Okay, when things baffle me, I develop an innate yen to sort things out to discern if something really is all that.
It's no secret that bots are a contention with many in the community.
Personally, I made peace with this tool of the platform long ago. So, if bots are your thing, no problem here.
That's not the point of this post.
However, recently I received a comment from a fan of the bots community. They politely made a case for why bots are more like a means for advertising your posts. On the surface, I thought, hmm…that's interesting…cool.
But, it didn't take long before I was unsettled by the reality that advertisers with the most money, create the most ads, which makes for a very unlevel playing field for those who don't 'advertise'.
Of course, this led me to delve a little deeper. I went to this person's blog to see how wonderful this bot payout is.
On landing:
I learned that this blogger joined Steemit a year before I did.

I learned that their rank is one number higher than mine currently is.
Okay, all is well.
I scrolled to see the blog payouts and was blown away, well almost.
Here's a snapshot of his payouts:



Wow! His numbers certainly run circles around my penny payouts. On the surface, I thought, geez, maybe I ought to reconsider this whole bot thing…lol…
Money is a dangerous enchanter, for the rich and the poor. Never ye forget this truth.
But, to not digress, as those numbers were quite impressive. I thought, wow, this person must be putting in hours of research for these payouts. So, I clicked on one.
Whaaaat???
Uhm… that was my first reaction. (lol)
This post was a cut and paste with a closing line, paraphrasing here, 'Thank you for reading my post.'
Whaaaat???
By now, I'm doing that ridiculous nervous laugh, while smh.
This leads me to another one. It was a beautiful pic, with a few personal lines, yielding a payout of nearly 100 USD.
I thought, for that!?
This is not to disrespect this blogger. I actually considered joining this site; because the posts are primarily uplifting…
Nearing ~$100. uplifting?
NO.
But, that's subjective. Apparently HUNDREDS of fellow 'Steemians' thought so; so, who am I to judge?
And, then I got it. Ohhhhhhhhhhhhh….bots are the hundreds of people……ohhhhhhhhh, got it! But, hey, not bad if this yields hundreds of dollars in payouts.
Next stop was the Wallet. I always warn spouses to not look into the other's wallet without permission. It may reveal more than you want to see.
So, I land in the Wallet; and with furrowed brow, stared blankly at the screen, reverberating that thought yet again…
Whaaaat????
This person has a fraction of what I have in the account. I figured there must be a whole lot of powering down going on.
So, I continue scrolling and all I see for seemingly hundreds of transactions in the history is this:
Sorry, we could not upvote you…
Sorry, we could not upvote you… (more times than I could count!)
Whaaaat???
Sorry became so rhetorical, that I thought to myself, this can't be good for karma. A history of apologetic memos doesn't do much to inspire the writer's yen.
Okay, I scrolled as far as I could to see how often this person was powering down; but, oddly, there were no withdrawals.
There were ZERO huge deposits for these simple posts.
Thus, leads to the purpose of this post; for which I'm eager to hear an explanation.
HOW CAN A POST THAT PAYS OUT ~HUNDRED DOLLARS NOT SHOW UP IN THE TRANSACTION HISTORY?
Secondly...
WHAT'S GENERATING ALL OF THOSE APOLOGIES?
If you know, let me know…please and thank you! Okay, I'll be a bot. I will up vote your answer, if you offer any insight or opinion, right or wrong. Btw, the second question is rhetorical, as it's clear who the sender is. (HINT: Think bot) ;+}
Peace.