It is said that there was a dusk of gallantry and good manners. Many people with nostalgia recall times when certain words and gestures were indispensable in specific situations. And while it is an exaggeration to say that the real ladies and gentlemen today are gone, some are called. Good habits have gone into oblivion.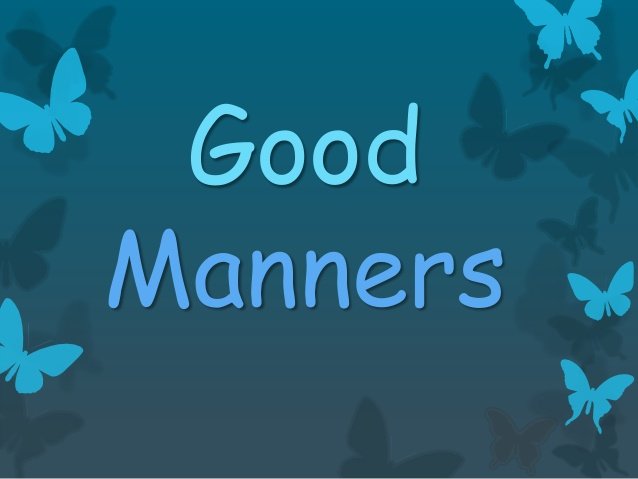 Many elderly people often sadly say that people are no longer polite and courteous. 
"In my time it was different ..." - our grandparents say.
And they are right, because it was different. But that does not mean it was better. The so-called good manners change over time. Some of them disappear irretrievably, the perception of others changes. Here are a few of them:
1. The requirement to show concern to a woman
Certainly, many men still take care of their comfort and seek the favor of their partners. In the past, it was not just the passing of a woman at the door. They always had to give up their place (regardless of age), give a coat, pay at the restaurant for their meals,
Today, for some it is exaggerated, for others even sexism, but such standards were good manners before the social gender roles began to change.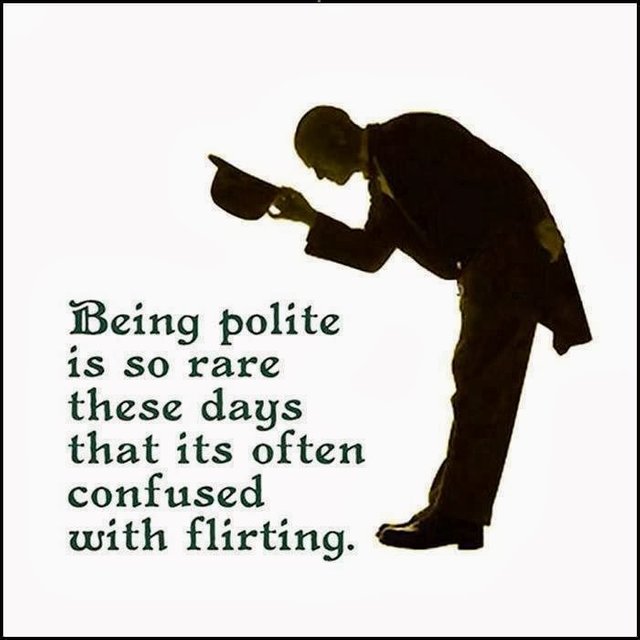 2. Leave your business cards
Today we exchange business cards mainly in business situations. In the past, it was left to the people whom they wanted to present but also to the visiting friends whom they did not find at home. This practice has involved many complicated habits.
There were times when there was no social media or even telephone. Label specialists told us that this custom does not apply today, so it belongs to a group of people who have gone away forever.
3. Put on the proper outfit for the plane
It used to be that the plane did not have the most comfortable clothes, as is often the case today. On the sky trip was what was going on in the closet the best for the theater or for an elegant dinner. Some airlines even had compulsory dress code.
4. Caring for the male ego at all costs
What may be surprising today, has not been so long ago taught the girls that regardless of the circumstances, they should always be careful not to offend the male pride.
Mothers and grandmothers repeated the girls to praise men for their strength and wisdom, and for nothing in the world they could not deny them. Why it was so important, we do not have to remember anymore. This custom, even if it is still somewhere, is no longer considered good manners.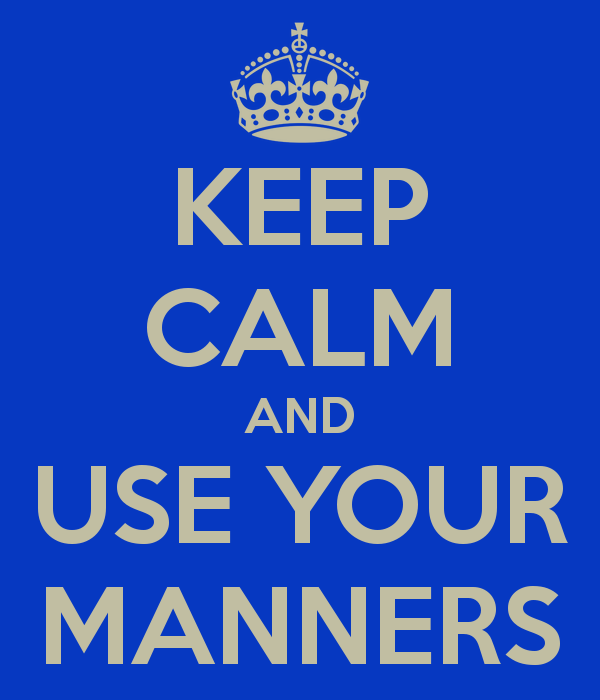 There are so many label rules. Are there any overriding or universal guidelines? Where to start?
This is a difficult question. The variety of issues that are affected by the label is enormous. It may be difficult to imagine, but savoir-vivre treats not only about behavior at work, at the table or at the theater, but there are also "specialists" telling how to live with a lover or a lover. I have a lot of distance to the guides that deal with this type of "problems" and treat them rather as a kind of exotic, but certainly the topic is extremely wide.
I would, however, regard the other man as a superior guideline. In my opinion the starting point, the essence of the matter, the essence of good manners absolutely timeless and current regardless of time and place. He regulates the predominant part of the norms of the well-behaved people, determines behaviors towards others, including the elderly, who hold important functions, are public and simply important to us. Respect forms the framework of our daily relationships in private and professional life, testifying to personal culture. Finally his "understanding" makes life easier. It is the same with simple, ordinary and seemingly banal politeness.
Although we find more and more reasons to justify a certain "quality" in relationships with others, each of us must realize that maintaining proper behavior is a guarantee of a kind of normality, and also a necessity if we want to be professional and competitive. The most beautiful are the classic, because always the current rules.
What do you think of good manners? Do you use them every day? Do you notice them in others? What do you mean by that?
I am very curious about your comment.
If you enjoy this article, please follow me and give an upvote :)
My latest posts, which you may be interested.
https://steemit.com/cannabis/@snoopcane/what-are-the-differences-between-hemp-oil-and-cbd-oil
https://steemit.com/health/@snoopcane/healthy-fats-7-best-sources
Some about me :)
https://steemit.com/introducemyself/@snoopcane/athlete-s-life-come-and-explore-me-as-swimmer