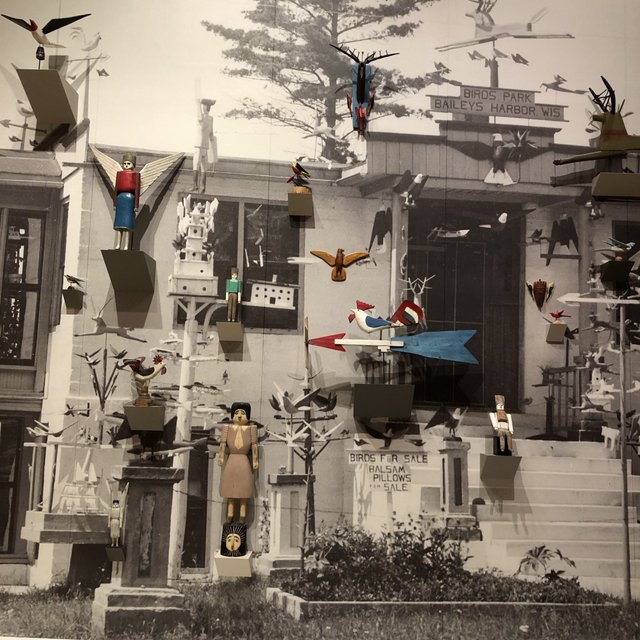 Nutrition & Healing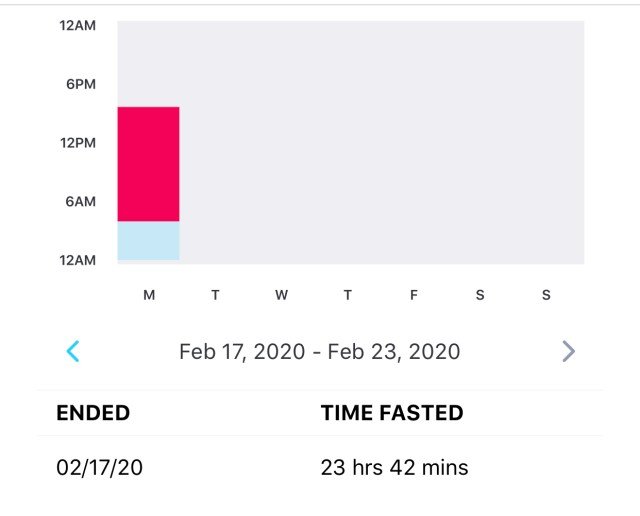 Almost 24 hours fasted. Not bad! My original plan was to try 48 hours based on how I felt yesterday, but I ended up feeling really hungry today and decided it was time for a meal.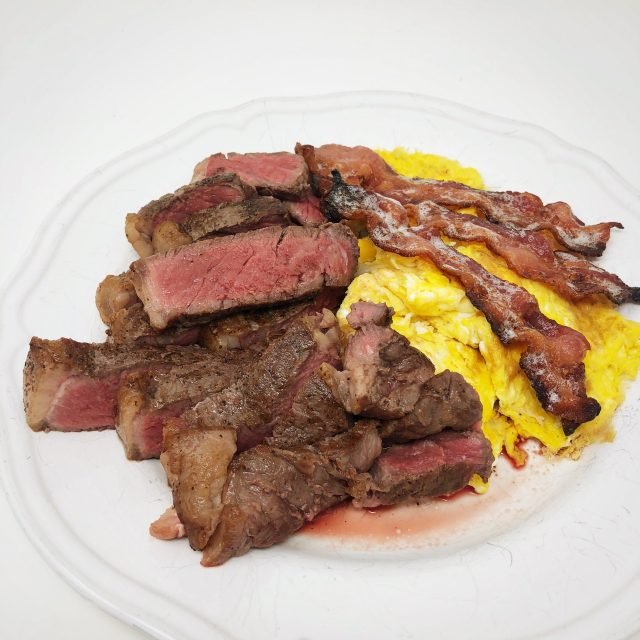 And what a glorious meal! I got some USDA Prime New York strip steaks at Costco today and cooked one for dinner today. The Cinder grill is really nice to have when you have a good steak and you don't want to overcook it or otherwise ruin it. My method is to cook it to about 125ºF throughout and then sear it on the outside for about 45 seconds in the Cinder, then sear the sides as well. It turned out great!
Along with the steak, I had four scrambled eggs and some bacon. Some of the bacon is not pictured because it was a little bit burnt and therefore not very photogenic. It was still bacon, though, and it still tasted pretty good. After that was all said and done, I was still hungry, so I made four more eggs.
That made me wonder how it would actually work if I were to try just meat, salt, and water for 75 days. One meal a day might not work out for me as well then. In order to get enough food, I'd probably have to eat like two pounds of meat in one sitting, which might be sort of difficult for various reasons. Perhaps just sticking to no dairy for a while and seeing how that goes is a better plan.
The no dairy thing hasn't started yet. I shredded some Parmigiano-Reggiano on the eggs and ate the last little bit of some raw sharp cheddar that I had. There's probably enough heavy cream for another day or two of coffee, too. When everything runs out is when I'll probably start the no dairy thing, even if it's before day 33 of this Carnivore 75 Hard challenge.
Mindset
(Unsupported //html5-player.libsyn.com/embed/episode/id/13171913/height/90/theme/custom/thumbnail/yes/direction/forward/render-playlist/no/custom-color/000000/)
Not sure if this really counts as "supportive" content, which was the original goal set out at the beginning of the challenge, but it sort of does. This interview was interesting, but it was mostly about a fest called Paleo f(x). I did find it interesting, and I suppose it is always good to hear about what other people do as far as their diet and fitness is concerned. The fest itself sounds pretty cool. Maybe I'll actually make it out to something like that someday.
The idea of doing that would've never even crossed my mind before, but I feel like my anxiety about things like that has diminished considerably since I started eating and living the way I currently do.
Movement
10,000+ steps achieved today, mostly at work, Costco, and shoveling in the driveway. As always, you can read more about it (if you want) by clicking on the image below to be taken to my daily Actifit post on the Steem blockchain.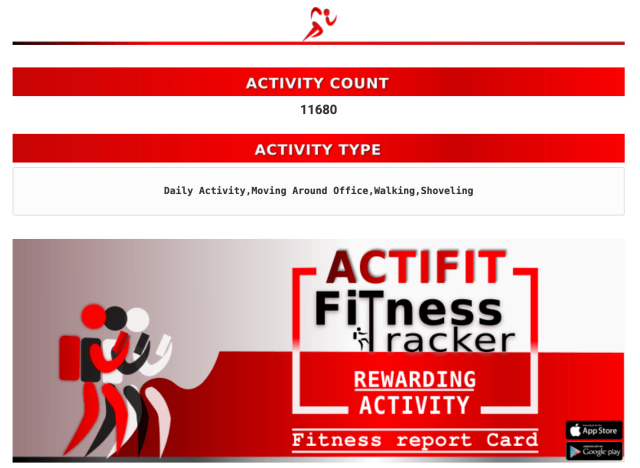 ---
Posted from my blog with SteemPress : https://sharkthelion.com/carnivore-75-hard-redux-day-27/
---
---
Get $30 off your first Butcher Box! Grass-fed, grass-finished meat delivered to your door (US only)