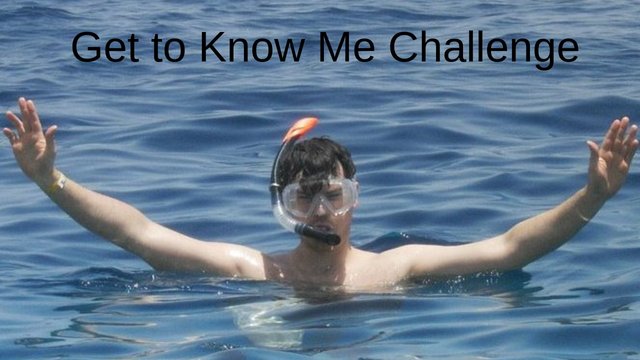 @anomadsoul is a mean green challenge making machine! 😉 But seriously, while HF20 was causing congestion on the blockchain-highway for most of us, the tireless Eric was dreaming up another excellent challenge to engage the community. This challenge asked us to spend the down time during HF20:
to browse your own blog and pick the 5-10 posts that you would like everyone to read to get to know you a bit more.
This is a great challenge, as I have always seen the relatively short shelf-life of steemit posts as a bit of a downside of this platform. Not in regards to money necessarily, but more to do with people actually finding and reading the stories I choose to publish here. I guess it is exactly the same with any website as a short story will only get a certain amount of time before archiving on any site but it is great to be able to breath new life into some of the posts of which I am most proud.
So without further fanfare, here are my top ten posts:
The first ever content I wrote on my WordPress blog, long before steemit, were Scuba Diving articles. There were only three of these pre-steemit posts, which were all about a liveaboard trip to Egypt. They were also some of the first content I posted to steemit, but the article below, about diving with seals, was the first Scuba Scribe post I wrote exclusively for steemit.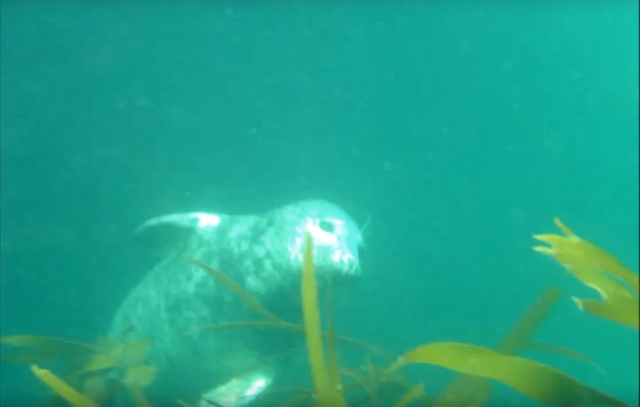 As I scanned the emptiness I felt a gentle tug on my fins, as I turned my head I was surprised to see my buddy still head down in the seaweed, so heart pounding I rolled slowly over to face the surface and see what was behind me. I caught a glimpse of the seal rolling away from me and up towards the surface...Continue reading
---
This was the first time I really let my spiritual thoughts and feelings shine through in my writing. Despite having no (traditional) religious beliefs, I am very interested in meditation through spiritual connection with landscape and nature. This was also the first article where I experimented with a narrative style in travel writing.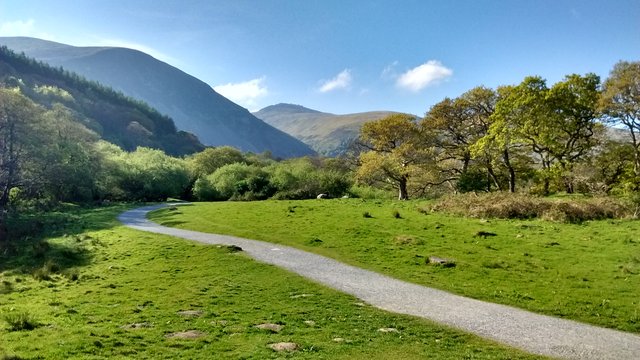 The early morning mist and the meadows opened out in sun-born bliss. This is where I find my quiet place, out in nature. Summertime in Wales is a brief explosion of viridity. The once rain-soaked fells come alive with insects and birds. The Hobbiton-esque landscape speaks of lazy days...Continue reading
---
Another Scuba Scribe post, and one of only two reviews I've written on steemit. I was really pleased with the descriptive style of the writing I achieved in this review which encapsulates the transcendental beauty of Jago a Life Underwater's filmography and narrative.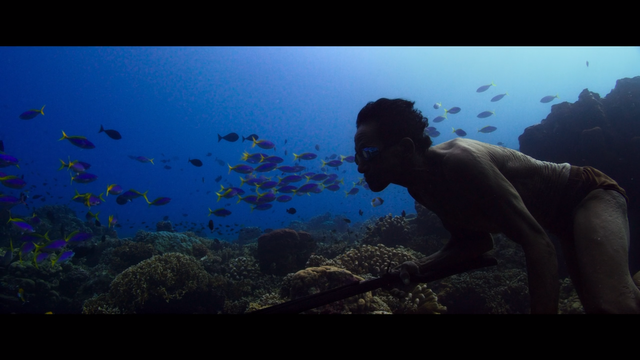 Jago: A life underwater is a mesmeric journey into the world of Rohani, an 80-year-old Indonesian Bajau man who still lives his life spearfishing while freediving to astounding depths. Armed with nothing but his spear gun and a pair of goggles, Rohani dives to depths of up to 36.5 metres or 120 feet on a single breath....Continue reading
---
This post represents one of my first forays into a fantasy fiction world that I created years ago while studying in university. The story was well received by various writers on steemit and was selected for inclusion in one of the @isleofwrite's upcoming fiction anthologies. The story follows the format of an origin myth for what has become one of the key characters in a novel I am working on. If you are a Tolkien or G R R Martin fan, I recommend you check out this post. It is one of the posts I am most proud of writing, as fantasy writing is what I am determined to base my future career on.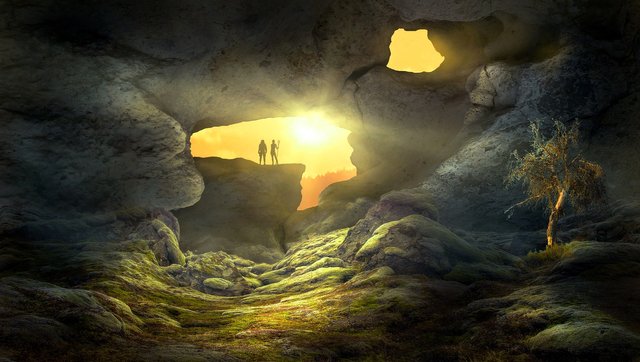 "They all come to death in the end." The voice shudders through me now from all parts of my failing body as I watch my hands wrinkling before my eyes. I stumble on the lip of the hill as a shadow falls across my face. I look upwards from my knees and the hag stands over me, her breath like the stench of vultures...Continue reading
---
More fiction, and this time of a darker nature. This is the forth part in a serialized crime novella which deals with a grimy fictional London of crooked police and corrupt politicians. I have to give this one a warning for two reasons. The first is that you may have to read the preceding three parts for it to fully make sense. As I have discovered on steemit, attention spans vary and not everyone is a fan of longer fiction in this format. The second is that the story contains graphic descriptions of the results of torture and also deals with the disturbing theme of sexual abuse, although not in any type of graphic manner. Think Irvine Welsh... but obvs no where near as good 😉 So, don't read this one if you're squeamish.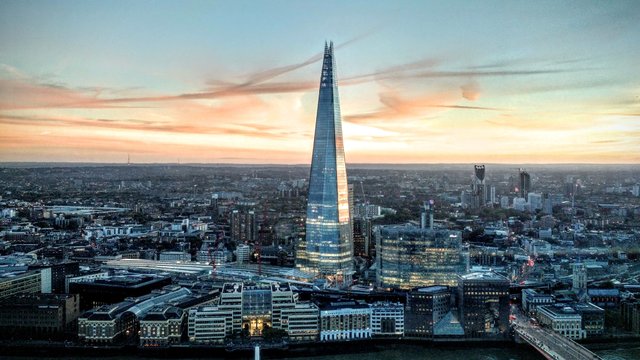 "Bingo! Red hot. Ten out of ten." He pulled the sack up revealing a face. Purple swollen plum flesh with a chessboard pattern of dark angry bruises. White dried liquid ringed the mouth. Terry pulled the sack away completely, revealing the corpse in its nakedness. Pain was written on the body in depraved letters, each mark telling a story...Continue reading
---
This post delves into how I find inspiration when the creative wells are running dry. Specifically, it describes my thoughts and process around writing poetry inspired by art. This post is the first in which I combine an article with a poem that has been inspired by a journey/setting. I have written many more of these types of post since but I credit this as the beginning of that process and evolution toward a more complete reflection of poetry as an art form.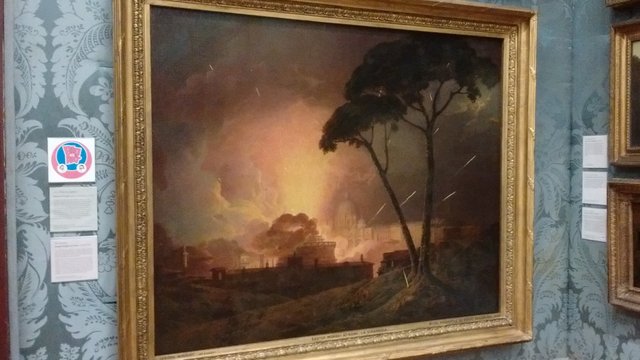 The concept of the muse stretches back to antiquity to the ancient Roman and Greek belief systems. In ancient Greek mythology, the nine muses were gods and goddesses who personified the spirit of the arts:
Dust stirs in Castel Sant' Angelo. Hadrian's Lemure simmers as marbleized fauns shudder their form...Continue reading
---
Ha ha, from all of the posts I have shared so far, it may seem that I am just a serious-minded writer. But one of my favorite posts to create are entries to the @comedyopenmic competition. I think that sometimes if you are coming to steemit from a creative writing background, you can forget that this is a blogging platform and not let your personality through enough. I was definitely guilty of this in my first 6 months as all of my posts were stories, articles or poetry. When I first discovered comedyopenmic, it gave me an excuse to let my fun piss-taking side out. This post is a satire of a modern artist and pretty much everything in it is made up. The artists name and some of the facts of the dates of their death are genuine. but the rest is complete surreal farce. Also, I recommend listening to the YouTube presentation at the end, where you can hear me presenting the retrospect on the artist, Yves Klein, in the persona of art critic J.T.Braithwieght the 4th.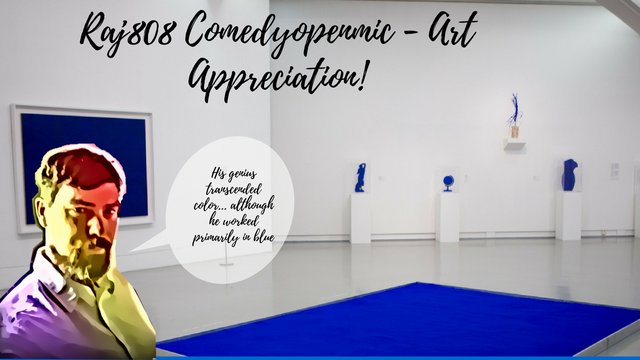 In this image we see two of his seminal works. Hanging on the wall in the background, is the much misunderstood and elegantly titled 'blue shite at night, shepherds delight'. Klein, of course, is noted for linking the ethereal nature of the sky with the visceral sexual and less cerebral nature of the earth...Continue reading
---
This poem had to be up here for me as it is one of my favorite things I have written. The poem is based on the Legend of Danko, which is a Bessarabian (Moldovan) legend/parable. I also did my performance thing with this post, creating a SoundCloud/Dsound reading with background music etc. If you like narrative poetry, check this one out 🙂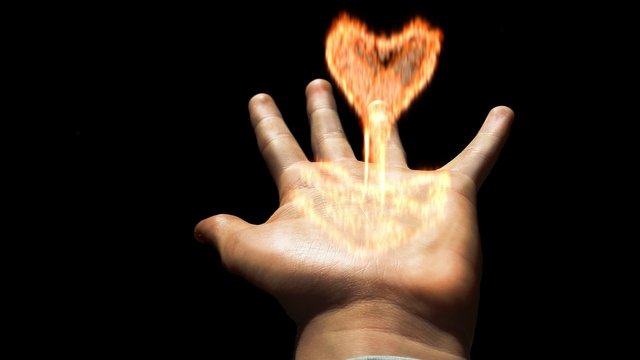 Embittered on all sides by trees
closing in, squeezing out hope.
The people looked to sky and earth,
to the old oak and sycamore.
wondering why the birth of a child,
and innocent eyes, led only to war,
only to more of the same, as leaves fell,
as buds burst in pain...Continue reading
---
One of my favorite things to do on steemit is enter the Finish the Story Competition. This awesome challenge asks you to finish a story written by another writer, most often @f3nix, in an inventive and interesting way. There are usually clues of where you could go with it within the narrative of the story's beginning, but what I have found most inspiring, is that you learn a lot from reading the different endings from other contestants. This a great challenge to exercise the creative muscles and I recommend it to anybody who is struggling with writers' block. This post is a horror story with some pretty gruesome moments, including demons and devils. A good one to revisit so close to Halloween 👿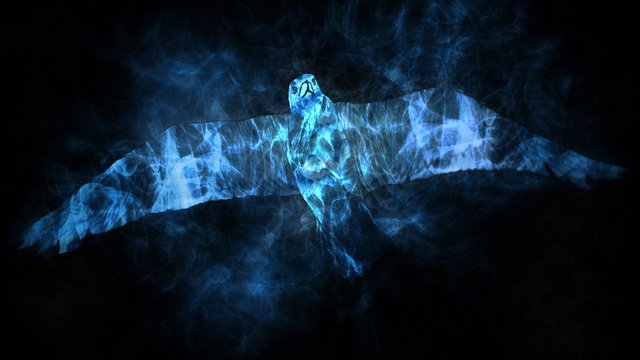 Gustav shivered as he read these words. Dust layered the deep brown of the mahogany desk. His friend's embittered bones lay stretched out prostrate upon this alter of knowledge, skeletal fingers reaching for the ink well, skull looking outwards in eternal yearning. As in life so in death...Continue reading
---
I want to finish up with a Road to Steemfest post. I have mainly put myself across on steemit through my writing and have made relatively few blog style posts that actually tell stories about me as a person. The road to steemfest challenge has pushed me to start sharing more of myself on this platform and I have enjoyed the freewrite blogging immensely. This post tells three tales about me; one slightly messy, one fun and one slightly scary.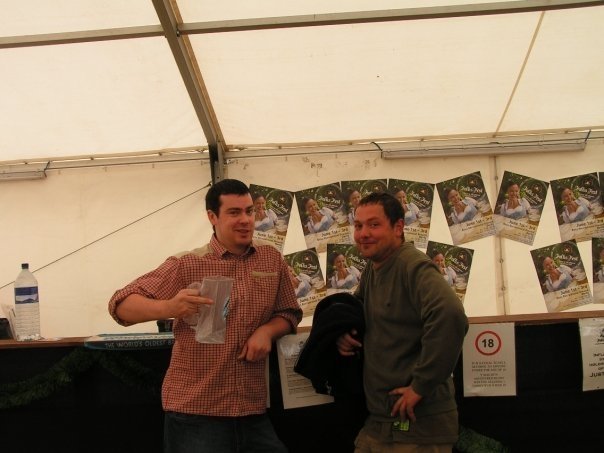 I worked as a barman for 4 years to pay the rent as I put myself through university. After uni finished, I got a job working at a travelling German beer festival called Folksfest. This was the only ever German beer festival to have toured the UK. I guess I wanted to reward myself for the hard work and grind of gaining a 2:1 (a drinkers 1st 😉) ...Continue reading
---
Thank you for reading and thanks Eric for this great challenge that helped somewhat with my steemit withdrawals while I was waiting for my Mana to recharge.

The pictures used in this post are all creative commons licence from pixabay.com or my own property, previously credited in the original posts. If you have enjoyed this best-bits get to know me post, you can check out my other work on my homepage @raj808. I nominate @buttcoins @f3nix & @anouk.nox to give this challenge a crack. You can find the original challenge post here. Thanks for reading.







If you would like to join a fantastic community where we strive to help new steemians grow and develop, why not join me at #promo-mentors discord group which you can find here.
---


Join us @steemitbloggers
Animation By @zord189