That's right, I'm trying to get back into the whole job thing.

Well, I've been looking around for a while now, but seeing as I don't have to work (hubby makes enough to support our modest lifestyle), I can afford to be picky.
One of the things I kept an eye on with every potential job I found was the traveling distance. I'm no hero behind the wheel and actually, I really just don't like driving at all. I don't do it often enough to feel really comfortable with it either. So any job had to be close enough to home for me not to have to drive too long. Thirty minutes was my max, but even that was a little too far for comfort. Besides, even more important was the ease of the route.
The job I applied to now is only a 20 minute drive. A very easy one too. Very easy. Can't get much easier. It would be perfect.
Another thing is the hours. I don't want to work fulltime anymore. I set a very clear goal for myself and that is: 24 hours max. Three days a week. I want to have enough free time left to do household chores, spend time on Steemit, designs and other hobbies, and have time left to relax.
The job I applied to now is for 40 hours. I wrote to them anyway, because I feel I fit the profile, I live close-by and I think I could be a good candidate for them. However, I did tell them I only want to work three days. Figured I might aswell be upfront about it.
So, now I just wait until I hear back from them. It can really go either way. Mum tells me at her job, their application department is expanding up north, because further down in the country (close to where I am), they aren't able to find anyone. That could mean these guys might have trouble finding a candidate aswell, which could mean they might accept 24 hours. If there's good competition for the job though, I probably won't stand a very good chance at all. Though there's always the chance of a little positive gender discrimination. IT departments do sometimes prefer to add a woman to their 100% male department. Who knows.
It would be nice to bring in some cash again. Hubby can care for us, but it just feels a little weird for me to not bring in any money. I enjoy being able to spend so much time on my own things, but with the value of cryptos steadily declining, my blogging here doesn't really earn me anything anymore. My designs hardly sell, so I don't get much there either.
I don't have to bring in money, but I'd like it if I did. Atleast for now when I still have goals. My goal has always been to lower my monthly expenses as soon as possible, so I could work less hours. This hasn't changed. I still want to lower our monthly expenses.
I want solar panels. I want to work towards making our house gas-free. I want to lower our mortgage faster.
All of these things cost money. Hubby can support us, but it doesn't leave much to save up for these expensive goals. Steemit doesn't earn me enough to save up for these goals. My designs don't earn me enough to save up for these goals. A steady job would go a long way towards improving our lifes and decreasing our ecological footprint.
Anyway, it could be good to have a job again. Give that brain of mine more of a challenge. But yeah, I don't have to, so there's not much pressure.
We'll just wait and see!
---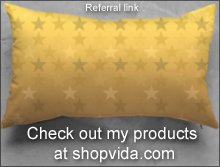 Thanks for stopping by! If you've enjoy this article, try my other sites:
|
Photo shop
|
Designs shop
|
Foodblog
|
Photo gallery
|
Twitter
|
Patreon
|
|
Check out Mannabase to receive free basic income (ref link)
|
---
My own image used as a header for my blog posts.
---
Fair warning: Beggars, copy/paste comments and obvious bot comments will get flagged.