I'm having an energy-less week.

It's understandable, because my monthly blegh days are here. Besides that though, our horrible internet connection is draining away any positive energy I've got left.
I've been very enthousiastically creating new designs and I very much want to upload them to various shops. However, our internet connection is horribly slow and unstable, which means uploading designs takes for-ev-er! Sure, Vida's a pain to upload to either way, but adding the extra waiting time for each product makes it unbearable. I haven't yet had the pleasure of uploading to Threadless through a good internet connection, so I'm not sure how much slowness is on our end and how much is on theirs, but I'd love to be able to blame them, instead of us.
I've had contact with our provider many, many times, through many different channels, but they just refuse to help us! Either we get someone who doesn't know shit, or we get someone who promisses us a call back within a few days (which never happens), or we get someone who says 'Oh, it's not available for you' while the site clearly states it is, or we get someone who says 'Oh, too much capacity, it's full', which is honestly a crap argument overall, but by now, they renewed their tower thingy, so it can't be that anymore!
Bah!
Oh, by the way, for all the Dutchies out there, I'm talking about KPN. KPN is the horrible provider with even more horrible customer service.
KPN is the bad guy! ...Ehm... company!
So far, we've had contact with one capable person, out of the 15 or so we've talked to so far. The one capable person was the mechanic who came and fixed our base internet connection. He did a good job, he was helpful and he advised us to call after office hours for the additional speed we want, because otherwise we'd probably be talking to incapable people who wouldn't be able to help us.
Nice, right? The extra advice? Sadly, he overestimated his other co-workers.
Their Facebook person atleast is a nice person to talk to and he/she really tries to set us up with the right people. I just don't understand how it can be so hard. How horrible must their company structures be? I mean, honestly, I'm still looking for a job. Hire me to fix your shit already.
Okay!
So as you can see, I'm annoyed. And tired. It's not a good combo.
I messaged the Facebook person again just now, so we'll see how that goes. I was thinking of doing an open message on their page again, but skipped that part and went straight to private messaging. There's plenty of people already complaining openly, so I figured my whining won't be needed for a bad reputation.
I've got more cheerful things to talk about, honestly. I'm just not very inspired right now. I took pictures of many things. I have to share them with their accompanying story. I made new designs. Well, adjusted the skull mainly. Created an awesome new color mix. I still want to show that. But hey, I still have to upload half of this stuff and even more things for Vida.
Oh, but let's get back to the subject of bad news. I called for a job posting I saw yesterday. Turns out their 'nice to haves' are the reasons they didn't go for the previous candidates. Seeing as I don't match those 'nice to haves' either, I told her I won't be applying for the job. Figured it'd be a waste of time for both of us.
Well, I don't feel well enough for a job anyway, but when I see a good match close to home, I do still try to apply.
Right, I'll end this whining fest on a good note:
I'm level 120 in World of Warcraft!
And that with only a couple of deaths due to disconnects.
Oh yes, time to be happy again!
---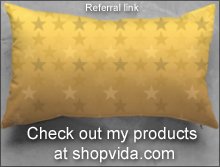 Thanks for stopping by! If you've enjoy this article, try my other sites:
|
Photo shop
|
Designs shop
|
Foodblog
|
Photo gallery
|
Twitter
|
Patreon
|
|
Check out Mannabase to receive free basic income (ref link)
|
---
My own image used as a header for my blog posts.
---
Fair warning: Beggars, copy/paste comments and obvious bot comments will get flagged.