I'm slacking, aren't I?
I've been having a headachey couple of days, resulting in me getting up in the middle of the night last night to eat, drink and have a pain killer. I managed to sleep a couple of hours after that, but it was no surprise that I woke up with my headache still with me.
I'll severely limit my pc time today, but I'm just messing around with my Redbubble collections a bit this morning.
Hubby's already gone, because he's going to pick up the bed we ordered with my mother in-law's partner. He has a truck which will easily fit the bed, so we're glad he's helping us out today.
I'm getting a new bed, yay!
I was looking around online for one last weekend and we noticed a sale going on that weekend, so we ordered a boxspring for half of its regular price. A little less even. I'm happy we stumbled upon that sale, because I was going to get an Ikea bed, my regular go-to store for anything furniture-related. They were just a little too big for my room though. I wanted a 120cm one and Ikea had a gap from 90 to 140. I'm getting a 120 one now.
Anyway, I'll clear the room soon so the guys can drag the stuff in.
After, hubby will drive back with my mother in-law's partner and he'll pick up his best friend to take back home with him. He'll be here most of the day. My headachey head tells me to eat fatty foods like french fries with a snack, but my brain tells me I should get some veggies in the guy while he's eating over here. We'll see who wins today.
I've been working on designs and my shops some more. A few days ago, I created this simple shirt (affiliate link):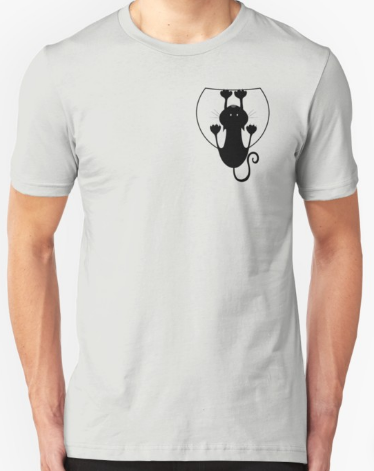 It's based on other images I've seen. I wanted to create an animal head popping up from inside the pocket, but ended up with this instead. I'll get to the other idea later.
I also did more patterns for Vida, but I'll show those some other time. I also added a few designs to my playfulfoodie.com site, because the designs page looked a little empty and I had better designs to share. It's still far from finished, but atleast I took a little extra step this week. Also added the 'these are affiliate links and I'll earn something when you buy after clicking them etc etc'. You know, just to be 'compliant' with all the rules there are lately. I'm not sure if my mentioning '(affiliate link)' up here in this post was enough. Probably not, though I guess the extra explanation is right here in this paragraph today huh. I'd rather just write my post and add the affiliate links text in my footer here on Steemit, but I think I read somewhere that's not enough. Ah well, I'll probably just wing it with every post I write.
I've also played more WoW, though not that much. My armor isn't high enough to sign up for random heroic dungeons, but I've just been feeling too blegh to really work on it. Maybe tomorrow.
Anyway, time for breakfast and clearing out the room.
---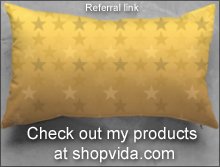 Thanks for stopping by! If you've enjoy this article, try my other sites:
|
Photo shop
|
Designs shop
|
Foodblog
|
Photo gallery
|
Twitter
|
Patreon
|
|
Check out Mannabase to receive free basic income (ref link)
|