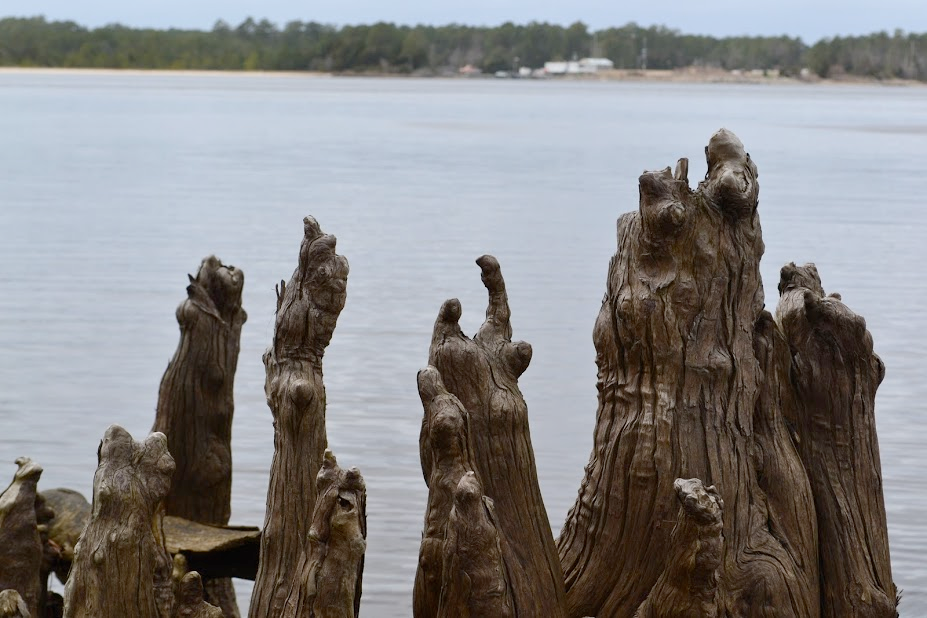 In one of my favorite areas to hike here in Eastern North Caroline there is a beautiful grove of trees growing into the edge of the river shore and extending into the swamp. This area is always flooded and it has amazed me that anything could grow there. I have always had curiosity about the Cyprus swamp forest as it is abundant in this area with marshes and bogs littering the North Carolina coastline.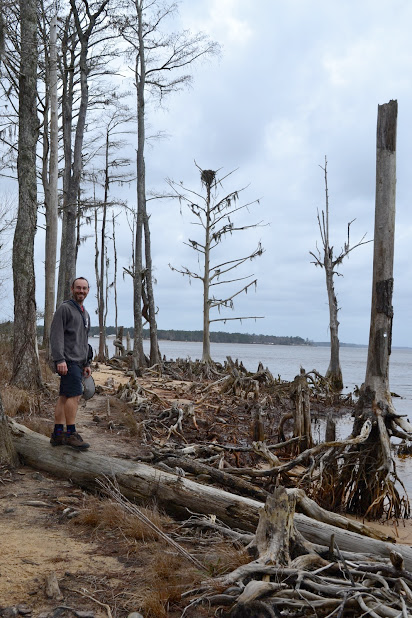 Cypress trees are well adapted to the water-logged soils. The roots produce "knees" that protrude above the soil, ranging from a few inches to 6 feet (several centimeters to 1.8 meters) tall. The amazing thing is that scientists are unclear with the biologic purpose of the cyprus knee is, but It is thought that these aid in plant respiration. Some think that the knees provide required oxygen to the root tissues which are submerged. Another working theory is the knees aid in structural support in an unstable water-logged soil. There is actually no scientific evidence of either of these working theories. There is only the observation that trees that are lower-lying have taller knees, while trees in higher and dryer land will have short knees or sometimes no knees at all.
Interestingly the Bald Cyprus is part of a family of trees known as the Cyprus family or Cupressaceae, which is one of the oldest lineages of trees. Some of the species in this family of trees are considered relicts which is a term that refers to the species only living in a specific bio-zone on Earth, thus allowing scientist to explain and map out plate tectonics over time! Thanks Cyprus family!! Nature is so cool.