Feels Like The Profit Taking Is Done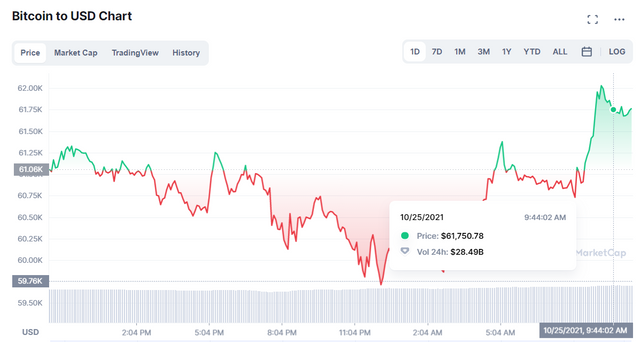 After Bitcoin hit new all time highs, some level of profit taking was to be expected. But now it does seem to be done and Bitcoin has held the $60,000 level pretty easily. Once the sellers and those who bought at high prices earlier on in the rally are done getting their money out, I expect it to be heading higher.
Key level is the $70,000 mark and then $80,000 before $100,000. We have a couple of months till the end of the year with some political and economic instability from the US budget crisis as well as the Evergrande debt debacle. The market is expecting no tapering by the US feds and so the money sloshing around will have to find a new home.
Also positive are the slew of ETFs coming up including an ETH one which is pretty exciting because for the first time, we see institutional money investing outside of BTC.
But closer to home, I see Steem slowly climbing its way to $1. It is definitely undervalued in my opinion but just because I see the value there, doesn't mean it will happen. There are a lot of projects that have a real world use case but don't see as much attention as some speculative dog meme token. But let us hope for the best!