a toff day to day at work. yesterday it was norways "birthday" crazy good weather. this year a had decided just fuck it and was be in doors all day. and lie to everybody (it just so much more) got no questions back just how nice.. and say a was outside having a blast. like the normal way to do it. so watch a movie or two. had a good day just did not do the normal 17 of mai. a was a bit sad of not be in the forest on my bike, but a just decided to not do it the day before. so no press and not be able to out. a dident want people to see me riding a alone.. to day at work everybody is asking everybody what you did my Instagram feed is full of couple in pictures.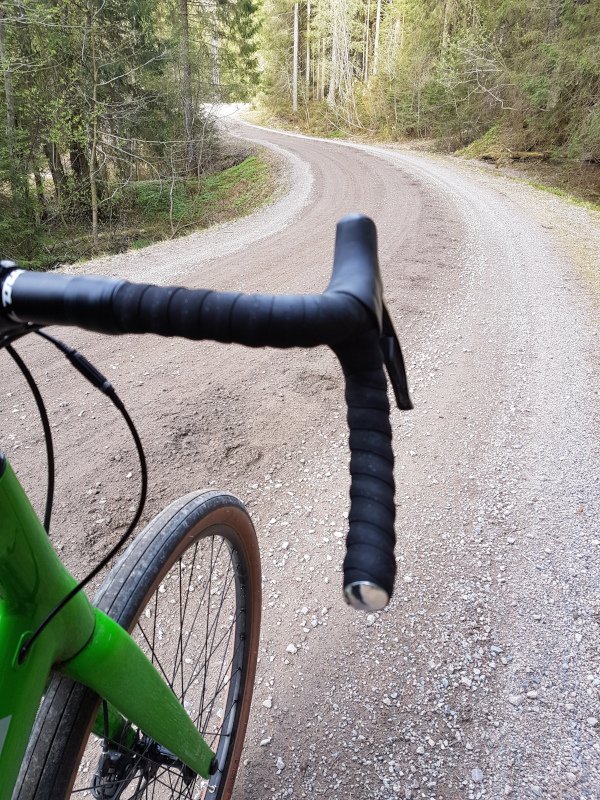 getting more confident on my tires on gravel in the down hill. on the flat its crazy fast.
its just a bit to much. got a bit sad over been alone and just my genaral feeling now days of a lack of direction and the unknown in school if a dont get in or a fail or or... meaning in my life. so at work a was stugling to not get total in freazz got a crazy head ache. but a did not go home and after work a went to the forest had a 2,30 ride up in the forest. it was very good. so now am just super tired and not activated anymore. the last two weeks a have been riding more and more after work its clear up my mined a lot its the best medicine for sure. feeling getting in the better shape to.